» Photographers » KY » Louisville
Top 10 Wedding Photographers in Louisville, KY (2020)
EDITOR'S CHOICE: We've handpicked the best of the best wedding photographers in Louisville, KY to help you pick the right one for your big day.
When looking for a wedding photographer, there are so many factors to consider, including photography style, price range and package options.
However, one of the most important things about choosing a wedding photographer – whether it's in Louisville or anywhere else – is that you choose someone who you feel comfortable with. After all, you will be spending more time with them than anyone else on your wedding day!
Luckily, Louisville has many talented wedding photographers offering a huge range of styles and personalities. We've selected the top ten wedding photographers in Louisville to help you find the perfect match.
Chanel of Always Images is a Louisville wedding photographer who is focused on capturing affection and documenting the beginning of your new life as a married couple. Chanel's photography style is classic yet vibrant and even glamorous. Past couples have loved the personality and sense of fun she brought to their wedding day, as well as her ability to document all of the unique moments they missed.
Price: Elopement packages starting at $1000
Location: 930 Mary Street, Suite 301, Louisville, KY 40203
Phone: 502-609-7781
Facebook: Always Images
---
Contact : Chanel
Contact :
Chanel
Adam of Shutter Photography excels at documentary-style wedding photography that tells the story of one of the most memorable days of your life. Adam works in the background to ensure his photographs are genuine and natural and not stiff or staged. Adam's portfolio of beautiful documentary photography is punctuated by artistic portraits with dramatic lighting that belong on the pages of a magazine.
Price: Contact for pricing
Location: 2211 Alta Ave Apt 1, Louisville, KY 40205, United States
Phone: 502-554-3057
Facebook: Shutter Photography and Film
---
Contact : Adam
Contact :
Adam
Todd is a self-proclaimed storyteller who uses his camera to tell the story of your love. His photos are intimate and emotional and have a unique sense of spontaneity to them – it's clear that he puts his heart and soul into his work. Working with Todd is bound to be a ton of fun… just look through his portfolio and you'll be sure to smile! 
Price: Starting at $4995
Location: 14818 Huntridge Cir, Louisville, KY 40245, United States
Phone: 502-338-4660
Facebook: Todd Pellowe
---
Contact : Todd
Contact :
Todd
If you're looking for romantic and timeless images taken with dreamy natural light, look no further. Bethany of The Belles Photography is a wedding photographer based in Louisville who draws inspiration from Disney princesses and will create timeless images fit for royalty. Throughout your wedding, Bethany will use a variety of photography styles from documentary to classic portraiture to make sure each aspect of the day is captured in the best way possible. Past couples have loved The Belles' professionalism and adaptability and, of course – beautiful wedding photos.
Price: Collections begin at $2500
Location: 1201 Story Ave #228, Louisville, KY 40206, United States
Phone: 502-424-4401
Facebook: The Belles Photography
---
Contact : Bethany
Contact :
Bethany
Focused on capturing images that evoke emotion, this husband and wife photography team values meaningful more than just pretty. Their passionate and authentic approach to wedding photography allows them to document you and your love story, just the way you are. Drake and Eliza's focus is on making you as comfortable as possible so they can get out of the way and document all of the big emotions on your wedding day.  The result is wedding photography that is candid, evocative, and a ton of fun.
Price: $3800 average investment
Location: 806 1/2 E Market St, Louisville, KY 40206, United States
Phone: 502-797-0267
Instagram: Drake and Eliza
---
Contact : Drake
Contact :
Drake
With tons of helpful blog posts and information to share, it's clear that Jeff and Michele are not only talented photographers, they are incredibly experienced and helpful too. Their photography style is romantic and soft, and they use a documentary approach and a natural editing style that is timeless, undistracting, and welcoming. This natural and unobtrusive method allows this husband and wife photography team to create fine art photography while capturing the emotional, organic moments of your wedding day.
Price: Contact for Pricing
Location: 1731 Frankfort Ave suite a, Louisville, KY 40206, United States
Phone: 502-551-5799
---
Contact : Jeff
Contact :
Jeff
Laura and Andrea, the sisters behind Still Happiness, deliver both candid and posed images, opting for posed images for your family photos and portraits and candid images for all of those emotional moments. Filled with real emotion and lots of glowing light, Laura and Andrea's photography style is natural and bright, resulting in timeless and very print-worthy wedding images.
Price: Starts at $2400
Phone: 502-608-3269
Facebook: Still Happiness Photography
---
Contact : Laura
Contact :
Laura
Crystal Ludwick has a knack for creating moody and dramatic photographs that still feel intimate and natural. Her modern take on wedding photography is incredibly personal and it's clear that she takes the time to get to know her clients in order to create images that reflect their personality and relationship. While based out of Louisville, Crystal loves to travel and would be happy to accompany you on your adventure elopement or micro-wedding in an epic location.
Price: Starting at $3500
Facebook: Crystal Ludwick Photography
---
Contact : Crystal Ludwick
Contact :
Crystal Ludwick
And now for something completely different: Mary of We Choose The Moon describes her work as modern, alternative, dark, moody, rad… and just a bit different. Her photos are unique and highlight candid, personal moments with rich colors and a depth of emotion that you will cherish as you look back on your wedding day.
Price: Starting at $1900
Facebook: We Choose The Moon
---
Contact : Mary
Contact :
Mary
With over 14 yrs of experience under her belt, Lizzie Loo photography shoots in a timeless style with a focus on families and connections. Lizzie's wedding photography is fresh and bright, with true-to-life colors and natural poses. Her care for her clients comes across in the joyful and intimate wedding photography that fills her portfolio.
Price: Contact for pricing
Location: 408 Sixth Street, Shelbyville, KY | serving the mid-south.
Phone: 502-643-6253
Facebook: Lizzie Loo
---
Contact : Lizzie
Contact :
Lizzie
Conclusion
Choosing a wedding photographer doesn't need to be stressful or time consuming. Simply work your way through this list and select two or three photographers whose work and ethos stand out to you, and get in touch. Once you've had a chance to meet with each one to ask a few questions and see if you 'click, 'you'll be well on your way to finding the perfect Louisville wedding photographer. 
Is your business featured in this article?
Copy the code below and place the code on your website to display the badge award on your website.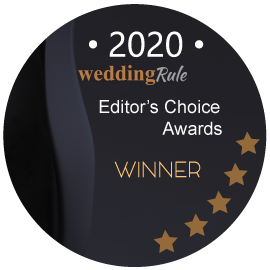 Chris is the lifestyle writer and has been the head of content at WeddingRule for the past 4 years.