10 Astonishing Wedding Venues in San Jose CA (2020)
EDITOR'S CHOICE: We've handpicked the best of the best Wedding Venues in San Jose, CA to help you pick the right one you'r big day.
Let's start by saying congratulations on your engagement. It is an exciting time for you and your fiancé, filled with lots of love, excitement, and maybe even a little stress.
You will have a lot of planning to do that may cause you to feel overwhelmed, but don't fret! Searching for a San Jose wedding venue that works with your style, budget, and guest list will be easier if you know where to look.
Here is a list of the top 10 wedding venues in San Jose, California, that will help you find what desire for your big day.
Conclusion
The San Jose area has some fantastic wedding venue options. Whether you're searching for an elegant, industrial, or garden venue, you'll undoubtedly find exactly what you're looking for. You will want your wedding to be pure perfection, and each of these venues provides excellent service that will help you enjoy your wedding day stress-free. We hope this list of the top 10 wedding venues in San Jose, California, will help you find a spectacular site that works with your budget, style, and guest list.
Is your business featured in this article?
Copy the code below and place the code on your website to display the badge award on your website.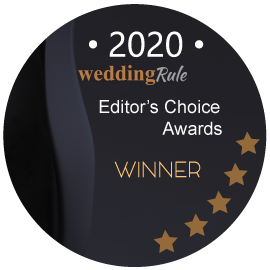 Chris is the lifestyle writer and has been the head of content at WeddingRule for the past 4 years.