Top 10 Most Popular Wedding Venues in Phoenix, AZ (2020)
EDITOR'S CHOICE: We've handpicked the best of the best Wedding Venues in Phoenix AZ to help you pick the right one you'r big day.
Your special day will be one you look back on cherishing for years to come. You'll want everything to be perfect. You probably have a list of everything you need to do, and you may be feeling overwhelmed. Phoenix, Arizona, has some lovely venues to choose from, so let us do some of the work to ease the stress you may be feeling. We've put together a list of the top ten wedding venues in Phoenix, Arizona, that includes all of the vital information needed to set up a walkthrough and find a breathtaking location for your wedding day.
Conclusion
Phoenix, Arizona, and its' surrounding areas have plenty of unique wedding venues available. The friendly staff at each of these venues will be happy to help to ensure your wedding day is everything you wish. Whether you're searching for an outdoor wedding venue in Arizona with mountain views or a resort setting with space for an extravagant wedding, each of these venues would be an excellent choice. Hopefully, this list of top 10 wedding venues in Phoenix will help you choose a location that fits into your wedding vision.
Is your business featured in this article?
Copy the code below and place the code on your website to display the badge award on your website.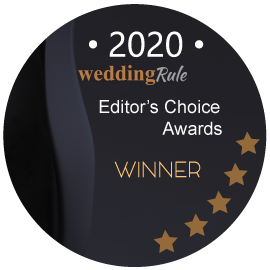 Chris is the lifestyle writer and has been the head of content at WeddingRule for the past 4 years.