Top 10 Wedding Venues in Dallas TX (2020)
EDITOR'S CHOICE: We've handpicked the best of the best Wedding Venues in Dallas TX to help you pick the right one you'r big day.
Wedding planning isn't always easy. There are so many different things to take into consideration, such as venues, officiants, photographers, and caterers. You may be feeling somewhat overwhelmed with the sheer number of items on your checklist. Choosing a wedding venue that aligns with your vision, budget, and the guest list should be a fun process. We've put together a list of the top 10 wedding venues in Dallas, Texas, to help you ease that overwhelming feeling and find an ideal site for your wedding day.
Conclusion
Dallas and its' surrounding areas have some remarkable wedding venues to choose from. Whether you're looking for a Dallas wedding venue with country charm or something a little more modern, you're sure to find exactly what you're looking for in a wedding venue. Each of these venues offers something unique and includes marvelous wedding packages that are sure to suit your style and budget. You should start by choosing a few sites to walk-though to see what they offer. The superior service featured at each of these venues will help you feel relaxed, and that overwhelmed feeling from wedding planning will just slip away!
Is your business featured in this article?
Copy the code below and place the code on your website to display the badge award on your website.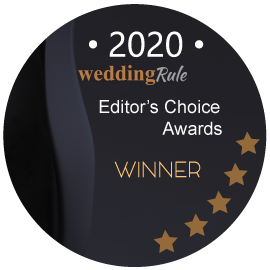 Chris is the lifestyle writer and has been the head of content at WeddingRule for the past 4 years.