Top 10 Wedding Venues in San Antonio, TX (2020)
EDITOR'S CHOICE: We've handpicked the best of the best wedding venues in San Antonio to help you pick the right one for your big day.
Congratulations on your engagement! You're probably in the process of planning for your special day and wondering how to find a fantastic wedding venue in Texas that fits into your budget. The San Antonio area has plenty of beautiful sites to choose from for your wedding. Whether you're looking for a rustic venue or something a little more elegant, you're sure to find an incredible place in the area. We've put together a list of the top 10 wedding venues in San Antonio, Texas, to help you find one that works with your style, budget, and guest list.
Conclusion
San Antonio is a beautiful area with incredible venue options for your wedding day. Each of these San Antonio wedding venues offers unique and affordable pricing packages to make your wedding day everything you wish. Choosing a few places you like, and then doing walkthroughs will help you find an amazing site that fits into your wedding day vision. We hope this list of the top ten wedding venues in San Antonio will help you choose a unique place to start your lives together as a married couple.
Is your business featured in this article?
Copy the code below and place the code on your website to display the badge award on your website.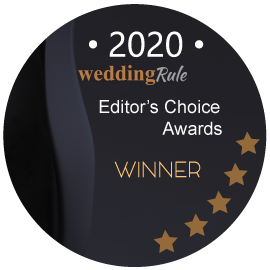 Amanda Sven is the chief content editor at WeddingRule. With over 6 years experience with planning weddings in different parts of the US, Amanda is an expert at all things weddings.