Top 10 Wedding Venues in Austin, TX (2020)
EDITOR'S CHOICE: We've handpicked the best of the best wedding venues in Austin, TX to help you pick the right one for your big day.
Planning your Austin wedding is a fun experience that involves so many exciting decisions, and the biggest one will certainly be the venue. Luckily, the city has virtually hundreds of beautiful locations that range from classic to unique and they will surely be available for any kind of look and style that you may be looking for.
To get some great inspiration for your special day, here is a list of the top 10 wedding locations that couples just love:
Conclusion
While looking for the perfect wedding venue for you to say, "I do", take the time to consider everything a location has to offer. This is an exciting time in your life and the venue will be the foundation of the look and feel of the day, not to mention a place that will stay in your memories forever. Austin is a wonderful city that has much to offer, so take the time to research and think outside the box for something truly unique.
Is your business featured in this article?
Copy the code below and place the code on your website to display the badge award on your website.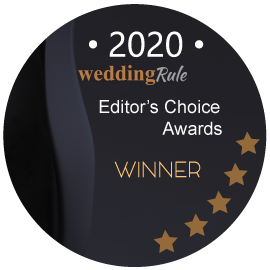 Chris is the lifestyle writer and has been the head of content at WeddingRule for the past 4 years.