10 of the BEST Wedding Venues in Austin, TX (2020)
EDITOR'S CHOICE: We've handpicked the best of the best wedding venues in Austin, TX to help you pick the right one for your big day.
Planning your Austin wedding is a fun experience that involves so many exciting decisions, and the biggest one will certainly be the venue. Luckily, the city has virtually hundreds of beautiful locations that range from classic to unique and they will surely be available for any kind of look and style that you may be looking for.
To get some great inspiration for your special day, here is a list of the top 10 wedding locations that couples just love:
A classic turn of the century location with warm country charm, Star Hill Ranch is a wonderful wedding venue that gives couples the convenience of having their ceremony and reception in one place. Surrounded by carefully restored historical buildings and beautiful gardens, they have a choice of chapels and outdoor areas to suit any number of guests and plenty of reception space that will entertain up to 500 guests well into the night.
Address: 15000 Hamilton Pool Road, Austin, TX
Phone: (844) 777-7827
Social: Facebook
Profile: Star Hill Ranch
---
Contact : Matt
Contact :
Matt
Owned and operated by the Barr family, this incredible wedding venue can be shaped and styles to suit any wedding vision a couple might have. Designed by professional architects and builders, every detail was carefully created to make every event truly special. Though this is also considered a working cattle ranch, couples can enjoy a grand reception hall, a beautiful large outdoor gazebo, a private guest house with separate bridal suite and groom's quarters, and exquisitely manicured gardens that look stunning all year round. Perfect for small intimate weddings to large functions of hundreds of people.
Address: 3401 Lone Man Mountain, Wimberley, TX
Phone: (512) 550-6727
Social: Facebook
Profile: La Estancia Bella
---
Contact : Lauren Barr
Contact :
Lauren Barr
A wedding venue that is conveniently located in downtown Hutto, this beautiful urban loft has plenty of historic charm while surrounded by the modern city lights. Built in 1893, all of the incredible architectural details and vintage styles have been gorgeously restored to perfection. Featuring an open-plan space with a bar, loft, and outdoor courtyard, this space is perfect for small to medium weddings up to 150 people and has everything to suit the guest's needs. Brightly lit with skylights during the day, the atmosphere quickly changes to a more intimate affair with soft warm lighting that beautifully reflects the soft curves around the room. 
Address: 111 East St, Hutto, TX
Phone: (512) 202-2044
Social: Facebook
Profile: One Eleven East
---
Contact : Erika Williams
Contact :
Erika Williams
A multi-award-winning venue for weddings and events, Cypress Falls is a nature retreat that offers incredible views and serene garden landscapes to create the perfect romantic setting for special occasions. Featuring a beautiful lodge accommodation, indoor/outdoor entertaining spaces, and plenty of areas for games, dancing, or just some peace and relaxation, everything is designed and set up to make every event feel special and unique. Perfect for small to medium wedding sizes, the outdoor entertaining area can comfortably host up to 250 guests.
Address: 1 Woodcreek Cir, Wimberley, TX
Phone: (512) 722-3131
Social: Facebook
Profile: Cypress Falls Event Center
---
Contact : Lynnsey Jones Hastie
Contact :
Lynnsey Jones Hastie
An exquisite Opera House built in the 1870s, this is a sophisticated wedding venue filled with classic charm and absolute luxury. The beautiful architecture and wide-open entertainment areas are designed for impact and functionality. Conveniently located in the center of the city, some of the most famous churches are just a stone's throw away. Elegant and full of character, Austin Club is perfect for a wedding that has between 100 and 200+ guests.
Address: 110 E. 9th Street, Austin, TX
Phone: (512) 477-9496
Social: Facebook
Profile: Austin Club
---
Contact : Julie Diaz
Contact :
Julie Diaz
Located in the lovely historic area of Georgetown, Pearl Snap Hall is a charming vintage wedding venue that is surrounded by beautiful gardens and elegant décor. Just 30 minutes from central Austin, this is a lovely retreat that will get couples excited to create a bespoke experience to celebrate their big day. Ideal for small to medium weddings, the cottage easily holds up to 150 guests. With 3 different ceremony spaces and endless entertaining areas, it is no wonder why this is a very sought-after location that couples love.
Address: 701 N Austin Ave, Georgetown, TX
Phone:  (512) 963-0073
Social: Facebook
Profile: Pearl Snap Hall & Gardens
---
Contact : Sarah Reed
Contact :
Sarah Reed
A wonderful venue for small intimate weddings, Silo and Oak is perfectly designed for a serene nature escape with a lush mature forest view in every direction. The clay silo and rustic indoor/outdoor entertaining areas are designed with a lot of charm and character, which is perfect for celebrations up to 72 guests in all. Located just an hour from the bustling modern center of Austin, this is a sweet venue location to suit virtually any wedding style a couple is looking for.
Address: 7617 McGregor Park Rd, Temple, TX
Phone:  (254) 654-0310
Social: Facebook
Profile: Silo and Oak
---
Contact : Tricia Simmons
Contact :
Tricia Simmons
A stylish event space within a historical train station, this is one of the more unique wedding venues that really bring on the wow factor. Located just minutes from the busy streets of downtown, the station is a wonderfully versatile space that has indoor and outdoor entertaining options that suit all couple's needs for their special day. Made for weddings big and small, every area can be specially styled to make every event look and feel completely bespoke.
Address: 979 Springdale Rd, Austin, TX
Phone: (512) 947-8772
Social: Facebook
Profile: Springdale Station
---
Contact : Moya McIntyre
Contact :
Moya McIntyre
The perfect combination of modern elegance with old country charm, this is a luxury wedding venue that has over 28 acres of incredible views. The modern barn is styled for impact with design elements that bring the outdoors in, no matter what the weather may be. The large windows, skylights, and covered indoor/outdoor entertaining areas are perfect for guest comfort, and plenty of options to move around and socialize.
Address: 3965 Ranch Road 3232, Johnson City, TX
Phone: (512) 626-9219
Social: Facebook
Profile: Mae's Ridge
---
Contact : Rick Ebbert
Contact :
Rick Ebbert
Located in the stunning area of Hill Country, this is a truly magical wedding venue filled with incredible views and versatile indoor/outdoor entertaining space for over 350 guests. The charming country reception hall and beautiful panoramic views all around, it is no wonder why so many couples are choosing to get out of the city to celebrate their big day.
Address: 170 Side Saddle Lane, Fredericksburg, TX
Phone: (830) 990-2345
Social: Facebook
Profile: The Venue at Rafter E Ranch
---
Contact : Mary Eckert
Contact :
Mary Eckert
Conclusion
While looking for the perfect wedding venue for you to say, "I do", take the time to consider everything a location has to offer. This is an exciting time in your life and the venue will be the foundation of the look and feel of the day, not to mention a place that will stay in your memories forever. Austin is a wonderful city that has much to offer, so take the time to research and think outside the box for something truly unique.
Weddings in Austin
Austin is perpetually sunny, which means you can be guaranteed a beautiful wedding. It also boasts gorgeous parks and gardens that you will not want to miss. But most importantly, your wedding venue is guaranteed to be perfect in Austin.
If it's not super popular, then it should be, and we will prove it to you.
Austin's favorite venue types
With incredible outdoor locations and stylish indoor venues, Austin has it all. Whether you want a lake view, a day in the country, or a magical experience in a truly unique location, we have found the three best venues for your needs.
Have an amazing wedding in the Texas capital that you will remember for years to come.
Venues and fees
With their very own wedding coordinator that will take the time to get to know you and take you on a tour of this incredible venue, The Oasis on Lake Travis offers a great experience. They have five unique sites for your ceremony and reception. Starlight Terrace is a lofty space that can accommodate up to 400 guests, and for a beautiful lake view, Top of The Oasis venue is perfect and can take up to 200 guests. They also have smaller venues for intimate weddings. Because of the variety of spaces they offer, rental fees will also vary. Prices range from $250 to $6000.
A vast field and incredible lush greenery await you at Lost Creek Country Club. They will help you coordinate your wedding and customize everything so you have the best possible experience. With outside venues as well as a gorgeous indoor site with stone walls and incredible views, Lost Creek is perfect for any nature enthusiast and offers beautiful backdrops. To get a quote that is tailored to your needs, contact Lost Creek through their website.
Last but not least is Lone Star Oaks. More greenery is nestled in this 22-acre land with perching oak trees and stylish buildings for your indoor event. They offer many different styles, boho, modern, chic or rustic, anything to make your wedding more you. Depending on the day of the week, the pricing differs, but it starts at $3500 and peaks at $7500. They also offer elopement packages that can be as small as 6 people or as big as 26, depending on your needs.
Best months to get married in Austin
The sun is always shining in Austin. And even though it can get rainy during spring, we have found the best months to get married and not get wet.
March and April are perfect for that spring wedding. With average temperatures at 76°F and less chance of rain, you will be able to fully experience any of our chosen outdoor venues.
September can get hot, but out of the fall months, it has the least amount of precipitation, so if you love the sun, then September is the month for you with its average temperature of 91°F, according to U.S. Climate Data.
Let your guests enjoy Austin
For out-of-towners, Austin offers great accommodations. We have made our pick, so you don't have to search for yourself. With prices that suit any budget, these hotels and apartments are the best in Austin.
Hyatt House is in downtown Austin, which means the bustling city streets are just around the corner, and your guests can see the beauty of the Texas capitol. Hyatt House's modern rooms come at $82 per person, as per Booking.com.
SpringHill Suites by Marriott is a real gem. With comfortable rooms and an indoor pool, this hotel's prices come at $40 per person.
And for those picky guests, or if you want more room to choose from, Airbnb offers amazing houses or apartments. Prices range from $800 to $2000 for two nights.
Is your business featured in this article?
Copy the code below and place the code on your website to display the badge award on your website.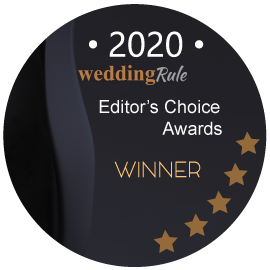 Chris is the lifestyle writer and has been the head of content at WeddingRule for the past 4 years.