Top 10 Wedding Photographers in Dallas, TX (2020)
EDITOR'S CHOICE: We've handpicked the best of the best Wedding Photographers in Dallas, TX to help you pick the right one you'r big day.
Now that you're engaged, you are probably starting to plan for your special day. Your wedding day will be one of the most memorable days of your life. You'll want experienced vendors that suit your style and budget.
Dallas, Texas, is a modern metropolis with beautiful locations for your wedding. Choosing a professional wedding photographer may be one of your most essential purchases, as they give you the opportunity to look back on your wedding day for years to come.
Here's a list of the top 10 wedding photographers in Dallas, Texas to help you find someone genuinely remarkable to document your wedding day.
Conclusion
Planning for your big day doesn't have to be a daunting task. The best way to find what you're looking for in a wedding photographer is by reading reviews and looking through portfolios. 
Each wedding photographer in Dallas has spectacular, budget-friendly wedding packages, unique style, and incredible reviews from previous clients. You'll want a Dallas wedding photographer with the ability to help you feel comfortable and give you stunning images that will allow you to feel the emotions you felt when taken.
Is your business featured in this article?
Copy the code below and place the code on your website to display the badge award on your website.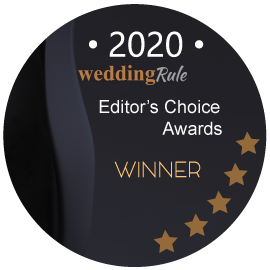 Chris is the lifestyle writer and has been the head of content at WeddingRule for the past 4 years.