Seattle's Top 10 Gorgeous Wedding Venues (2020)
EDITOR'S CHOICE: We've handpicked the best of the best wedding venues in Seattle, WA to help you pick the right one for your big day.
Planning a wedding in Seattle is a really fun experience that many couples love, for the simple fact that there are so many incredible wedding venues on offer. Surrounded by beautiful natural landscapes and brilliantly manicured gardens, couples are spoiled for choice for finding the perfect wedding location in the Emerald City.
Find out exactly why Seattle is a popular city for stunning wedding spots by learning more about some of the top-rated places available:
Conclusion
Although many couples may not realize it, looking for the perfect wedding venue is often just as fun as celebrating there on their big day. Checking out the diverse locations and considering what each venue has to offer is a wonderful experience that should be cherished. Seattle is known for its beautiful landscape and outstanding service, and couples will quickly realize that choosing the perfect place will be a little tough but also incredibly fun.
Is your business featured in this article?
Copy the code below and place the code on your website to display the badge award on your website.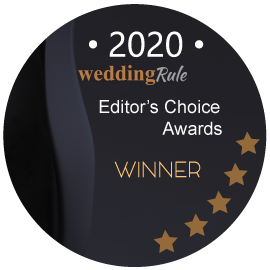 Amanda Sven is the chief content editor at WeddingRule. With over 6 years experience with planning weddings in different parts of the US, Amanda is an expert at all things weddings.