Top 10 Wedding Rental Companies in Austin, TX (2021)
Last updated on July 6, 2021
by Kim B.
EDITOR'S CHOICE: We've handpicked the best Wedding Rental Companies in Austin to help you pick the right one for your big day.
Every couple starts planning for their big day months before the actual date. They want it to go as effortlessly and smoothly as possible. But, as there is so much on the list, most couples end up losing their precious time and money. If you want your wedding to be successful, it is always best to seek help from professional vendors around.
When it comes to recruiting vendors, a wedding rental company is more obvious than others. They are a great way to free up your time so that you can enjoy every second of your wedding.
To help you find the best wedding rental service in Austin, we have created a list of the top rental companies for you to browse.
Opened in 2009 to provide only high-quality chairs, Monarch Event Rentals have become a renowned boutique rental store over the years. They have a great range of all kinds of wedding rentals in their collection, including furniture, tents, linens, arches, dishware, glassware, flatware, heating & cooling system, and decors. This company boasts over 300 unique linens, which start at only $6. Hire them to put together the best event of the year with their unique rental accessories.
Address: 13427 Pond Springs Rd Ste 101B Austin, TX, US 78729
Phone: 512-219-6666
Social: Monarch Event Rentals
---
Contact : Jennifer Torrez
Contact :
Jennifer Torrez
Since 2003, Mancino Rentals has been offering a wide selection of timeless and affordable rental items. From chuppahs, arches, and decors to backdrops, candelabras, centerpieces, bridal essentials, and more, this business has all the one-of-a-kind adornments needed to make your wedding elegant. Be it a classic or contemporary event, the team delivers unique and reasonable rentals depending on couples' particular needs and budgets. They can also cater to all your DIY needs to provide you with the best match. 
Address: Austin, TX, USA
Phone: 512-832-9507
Social: Mancino Rentals
---
Contact : Alan
Contact :
Alan
Delivering unparalleled rentals and exceptional value, Premiere Events Rental Done Right has become a priority of couples in Austin and nearby regions for their wedding rental needs. They have a talented team working consistently to help you fulfill all your requirements for the past two decades. The rental service delivers several items, ranging from table & chairs, linens, china & chargers, and flatware to glassware, draping, staging & flooring, and everything in between. 
Address: 11810 Manchaca Rd Austin, TX, US 78748
Phone: 512-292-3900
Social: Premiere Events
---
Contact : Delores Crum
Contact :
Delores Crum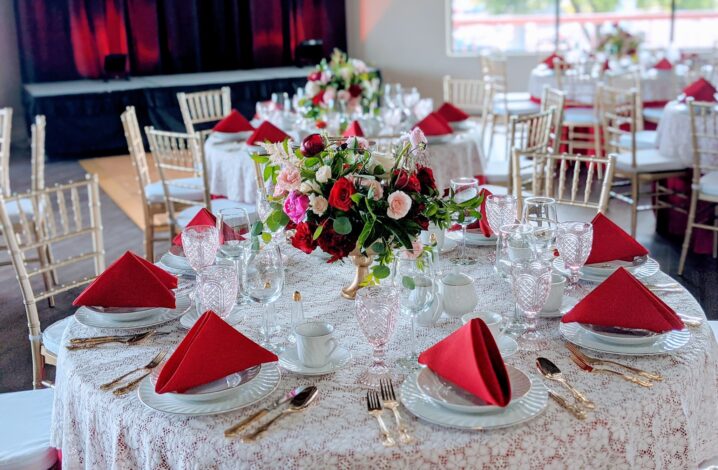 Since 1989, American Party Rental has been serving couples in and around Austin with all their wedding rental needs. They boast a vast inventory that includes everything, including tenting, chairs, tables, china, flatware, cooking & catering, lighting, linens, cooling & heating, and other wedding accessories. Additionally, the size of their inventory means that no matter the size of your guest list, they'll be able to provide you with enough of each item on your big day. The team works with every couple to help them handpick every single rental item to ensure a top-notch experience.
Address: 8717 Burnet Rd Austin, TX, US 78757
Phone: 512-837-6500
Social: American Party Rental
---
Contact : Todd Daymont
Contact :
Todd Daymont
A family-owned and operated rental business, Phenomenal Events & Party Rentals has successfully been serving Austin and surrounding areas for years. Their wide assortment of rentals, including chairs, tables, linens, china, flatware, and more, are all designed to help you create a distinctive look that matches your wedding vision. They also carry specialty products such as candelabras, arches, and more. Additionally, they boast a team of expert wedding consultants, all of whom work to help couples relax and celebrate their special moments the most.
Address: Austin, TX, USA
Phone: 512-452-9206
---
Contact : Nina Torres
Contact :
Nina Torres
Specializing in providing modern-eclectic rentals, Party at the Moontower Event Rentals is a design-forward party & event rental company. From casual to chic, their unique Austin-style rental items allow couples to infuse their soul into their celebrations. Every item in the inventory is hand-picked and can add life to your special event. Browse their inventory selection to rent unique items that include lounge furniture, tables, chairs, textiles, backdrops, styles, plants, and more. 
Address: 4111 Todd Ln #700 Austin, TX, US 78744
Phone: 512-522-4982
Social: Party at the Moontower Rentals
---
Contact : Kristina Gonzales
Contact :
Kristina Gonzales
The Panacea Collective is a full-service event production & experiential marketing company with a broad range of high-quality rental accessories. With over four decades of combined experience in the event industry, their team works to give their best to deliver one-of-a-kind, exceptional wedding experiences. Their ever-evolving inventory selection includes vintage and modern seating, bars, tables, lighting, and other accessories. They have everything you may need to throw an exceptional wedding reception. 
Address: 4001B Drossett Drive Austin, TX, US 78744
Phone: 512-838-6500
Social: Panacea Collective
---
Contact : Lisa Hickey
Contact :
Lisa Hickey
Known for offering intricate and elegant draping & decor, Unique Design & Events is a premier event rental source in Austin. No matter your vision, they provide luxury rentals to create a space that your guests will remember for years. Their wedding draping includes everything from band backdrops, pipe & drape, entry draping, air wall draping, tent liners, bar area draping, perimeter ballroom draping to ceiling draping treatments, etc. Their fabrics inventory includes over 100 texture and color options, and the team always strives to bring creative insights to keep up with the trend. 
Address: 1011 S Heatherwilde Blvd Pflugerville, TX, US 78660
Phone: 512-522-5924
Social: Unique Design & Events
---
Contact : Yara Castelan
Contact :
Yara Castelan
Offering an endless selection of event rentals, Mimi's Party Palace is a one-stop solution for all your wedding rental needs since 2000. Having worked at hundreds of weddings and other special occasions, they have emerged as a leading rental service provider in the Austin area. The entire team is committed to providing you with the best equipment rentals to turn your particular wedding vision into reality. Browse their rental collection, including canopy, tables, chairs, linens, centerpieces, catering supplies, event decor, and more.
Address: 285 county rd 175 Leander, TX, US 78641
Phone: 512-797-6873
Social: Mimi's Party Palace
---
Contact : Nataly G.
Contact :
Nataly G.
Specializing in premium-quality furniture and decor in special events, Bee Lavish Event Rentals is a modern/vintage event & party rental business. Their inventory is spread over a 5,000 square foot warehouse, they offer a large assortment of rentals in impeccable conditions. Their exclusive inventory includes furniture, textile, backdrop, lighting, signage, serving & tabletop, furnishing, and decor items. Once you decide on your wedding theme, you can rent all the needed supplies or equipment that complement your particular idea at Bee Lavish Rentals.
Address: 12475 C Trail Driver Austin, TX, US 78737
Phone: 512-944-4024
Social: Bee Lavish Vintage Rental
---
Contact : Buzz
Contact :
Buzz
Conclusion
Now that you have this list of the top best wedding rental companies in Austin, Texas, we hope they can help you make your wedding a super hit. The only thing you need to ensure that you are hiring the right vendor that suits your budget and needs. Just check out the list and choose the best wedding rental company that can make your preparations effortless.
More Wedding Rentals in Texas
Is your business featured in this article?
Copy the code below and place the code on your website to display the badge award on your website.
Kim has a passion for all things weddings after spending over twenty years in the tourism and hospitality industry. She's an expert wedding content writer and understands how stressful wedding planning can be for couples. Wedding planning can be fun, but there are times when it is best to leave some components to the experts. It's a cliché, but your wedding day indeed goes by in a flash, which is why she and her husband planned a whole weekend celebration with a destination wedding in Chobe National Park, Botswana.