Top 10 Wedding Photographers in Raleigh, NC (2020)
EDITOR'S CHOICE: We've handpicked the best of the best wedding photographers in Raleigh to help you pick the right one for your big day.
The day of your wedding is one that will stay with you forever and one that promises to be an event that you'll want memorialized in gorgeous photographs.
Choosing the right photographer for your big day can be a challenging task – you will not only be looking for someone who takes gorgeous images, but also someone that you have a true connection with.
When choosing a photographer in Raleigh, North Carolina, you have a lot of photographers to choose from. To make your search easier, we have curated a list of the best photographers in the city that you can trust your big day to.
Wedding Photographers In Raleigh
Conclusion
Raleigh is a gorgeous city with beautiful wedding venues and stunning scenery, which can form the backdrop to your wedding photos. Those photos are ones that will last you for the rest of your life, and finding the right photographer to help capture your wedding is key to creating lasting memories. The photographers on this list are sure to help you feel comfortable in front of the camera and help make sure that each cherished moment of your big day is memorialized forever.
Is your business featured in this article?
Copy the code below and place the code on your website to display the badge award on your website.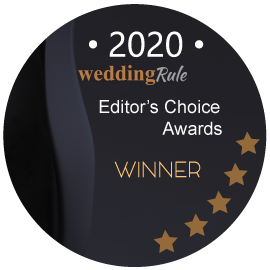 Amanda Sven is the chief content editor at WeddingRule. With over 6 years experience with planning weddings in different parts of the US, Amanda is an expert at all things weddings.