Top 10 Wedding Florists in Tucson, AZ (2020)
EDITOR'S CHOICE: We've handpicked the best of the best wedding florists in Tucson to help you pick the right one for your big day.
For the best floral arrangements, we have carefully selected a range of amazing florists suitable for any type and style of wedding. 
We don't want you to stress over anything, but we know how important those little details are, especially when it comes to floral arrangements. 
With our selection of the top 10 wedding florists in Tucson, we want to ensure your wedding goes by smoothly and remains a cherished memory.
When you look at any design made by Bloom Maven, the one thing that is as clear as day is their artistic expertise. If their arrangements could speak, they would tell tales about every couple's love.
They have been featured in several publications, including Vogue. You can reach them through a questionnaire on their website or by email or visit their store in the city.
Address: 100 South Avenida del Convento Tucson, AZ 85745
Phone: 520-867-8648
Social: Bloom Maven
---
Contact : Akiko Senda
Contact :
Akiko Senda
Mayfield Florist is a family-owned floral design company, with two stores in Tucson. Boasting nearly 40 years of experience, their team can deliver unique and luxury floral designs time and time again.
Whether you have a small or a large wedding, their services are available to you. They offer floral design, setting up the flowers for your perfect day, and taking them down after the party is over. Mayfield's designers will create exactly what you envision, and you can book your free consultation on their website.
If you have questions, you can contact them through Facebook or via email and phone.
Address: 7181 E Tanque Verde Rd Tucson, AZ 85715
Phone: 520-886-4443
Social: Mayfield Florist
---
Contact : Don Coleman
Contact :
Don Coleman
Opened in 2016 by Victoria Martino and Carly Wilson, Thistle offers amazing service and a professional approach. Victoria is a floral designer with over 30 years of experience. She will help you emphasize your beauty with memorable flower arrangements. 
With fresh flowers and a knack for thoughtful composition, Thistle will ensure your wedding's floral décor is incredible. You can also contact them via email, Instagram, or phone.
Address: 234 E. 22nd Street, Suite 120 Tucson, AZ 85713
Phone: 520-812-2687
Social: Thistle
---
Contact : Victoria & Carly
Contact :
Victoria & Carly
Owners Kimberly and Theresa are committed to creating unique floral designs inspired by your story through their shared love of flowers. They have incredible respect for their clients and an incredible eye for beauty.
You are their priority, and they aim to make sure all flowers speak about you and your love. Fill out their website contact form to get in touch, call them, or drop them a line via email.
Address: 440 N 4th Ave, Tucson, AZ 85705
Phone: 520-465-9180
Social: Eastland Alley Design Co.
---
Contact : Kimberly & Theresa
Contact :
Kimberly & Theresa
Atelier de LaFleur will bring out the romance shared by you and your partner through their stunning designs. They are proud of their innovative approach that makes each wedding unique. There is only one day to create memories that will last forever, and they will ensure that day is all about your love.
They have several wedding packages that range from elopement options to full-blown wedding celebrations. Regardless of how big your event is, Atelier de LaFleur will coordinate with your other teams to ensure the day goes by perfectly. You can contact them through the website contact form or by phone.
Address: 3065 N Campbell Ave, Tucson, AZ 85719
Phone: 520-548-1338
Social: Atelier de LaFleur
---
Contact : Colleen LaFleur
Contact :
Colleen LaFleur
Drawing inspiration right from the amazing flowers they carefully pick for your arrangements, owner Tanya Kratz is the master florist with over ten years of experience. She loves combining tradition and desert blooms to create rich designs that showcase Arizona beauty.
Tanya will take your vision and create floral designs you only dreamed of, exceeding your expectations. In Full Bloom's prices vary depending on what your design requires, including special collections for couples of a tighter budget. You can contact them via phone, Instagram, or email.
Address: 4659 E Calle Barril Tucson, AZ 85718
Phone: 520-498-0505
Social: In Full Bloom Floral Studio
---
Contact : Tanya Kratz
Contact :
Tanya Kratz
Desiree Berman is the owner of Forget Me Nots, and she will design wonderful floral arrangements for you. Her goal is to bring your vision to life and create designs that will make your guests see the love and feel the love.
You can browse the gallery on Forget Me Nots website to see the gorgeous arrangements created by this talented florist. You can contact her through Facebook and email.
Address: 4249 W Ina #117 Tucson, AZ, 85741
Phone: 520-771-1329
Social: Forget Me Nots
---
Contact : Desiree Berman
Contact :
Desiree Berman
Good Sunflower offers couples a wide variety of flowers to work with. Their team is in love with flowers, and through their designs, they will showcase the love you have for your partner. Through creating artistic designs, Good Sunflower wants to emphasize nature's beauty. Bringing that into the floral arrangements for your event ensures you have a unique atmosphere on every level.
You can contact them through email and phone.
Address: Tucson, AZ
Phone: 520-404-1938
Social: Good Sunflower
---
Contact : Grace Canale
Contact :
Grace Canale
Desert Blooms are proud of their customer satisfaction, which is evident in their reviews available on their website. They offer high-quality services with fresh flowers and designs inspired by the desert and the beauty of tradition. 
Their team will listen carefully to your wishes to ensure everything as you envisioned, and the atmosphere is just right. Owner Shelleen offers over 15 years of experience, and there is nothing more she loves working on than creating floral designs for your wedding.
Regardless of the size of your wedding, they're available to help you in whatever way you need. You can contact them through their website contact form or via Instagram.
Address: Tucson, AZ
Phone: 520-305-8448
Social: Desert Blooms Flowers
---
Contact : Shelleen
Contact :
Shelleen
Founded by Linda Kurowski, Tierra Linda Designs guarantees a lasting impression and a job well done. Your wedding's floral arrangements are their expertise, and your ideas will become a reality. 
It doesn't matter how big your event is. What matters is that you and your guests are happy with the décor. Linda will draw out only the best reactions, and your wedding will never be forgotten.
You can call Tierra Linda or email them for more information. They also have a large portfolio available on their website for you to browse through.
Address: 6732 E Kenyon Dr, Tucson, AZ 85710
Phone: 520-750-1575
Social: Tierra Linda Designs
---
Contact : Linda Kurowski
Contact :
Linda Kurowski
Conclusion
A great day is ahead of you, but pick your florist from our list, and it will become amazing! 
Enjoy your wedding with our selection of Tucson's top floral designers. Regardless of who you choose, they are sure to help you emphasize the beauty of your love. Let the professionals take over, and you only have to worry about having fun.
Is your business featured in this article?
Copy the code below and place the code on your website to display the badge award on your website.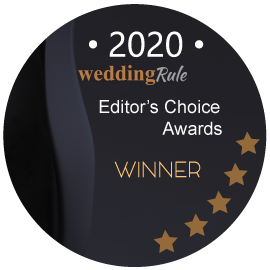 Amanda Sven is the chief content editor at WeddingRule. With over 6 years experience with planning weddings in different parts of the US, Amanda is an expert at all things weddings.