Top 10 Wedding DJs in Tucson, AZ (2020)
Last updated on January 19, 2021
by Emma Liam
EDITOR'S CHOICE: We've handpicked the best of the best Wedding DJs in Tucson, AZ to help you pick the right one for your big day.
A flexible DJ will help ensure that each moment of your big day has your favorite background music to go with it. From the ceremony to the reception, they will ensure the perfect mood and make sure you're getting your money's worth.
To help you in your search, we have curated a list of the top wedding DJs in Tucson, Arizona. They'll help you create a one-of-a-kind wedding playlist and make sure that you and your guests have a night to remember.
Best Wedding Djs In Tucson
As a first-class wedding DJ service based in Tucson, Elite Mobile Entertainment offers unparalleled service that provides quality entertainment. The client-centric service started in 2010 for weddings that will leave you beyond thrilled. They offer personalized service to create your very own customized playlist, unlike anything else you've ever heard before. Their diverse team of DJs will make all of your meaningful moments full of life with music to match the mood.
Address: City Wide, Tucson, AZ 85741
Phone: (520) 668-6600
Social: Elite Mobile Entertainment
---
Contact : Thomas Dean
Contact :
Thomas Dean
With their award-winning DJ services in Tucson, the Raza Entertainment Team will make your wedding day a success. Their talented group of professional DJs will bring a unique mix of styles to cater to your event. Founder Fernando G. (DJ Raza) believes in creating a high standard, remarkable event to bring the perfect tone to your wedding event. You and your guests will be dancing the night away with their upbeat music selection.
Address: 4558 N 1st Ave Suite 130, Tucson, AZ 85718
Phone: (520) 449-0993
Social: Raza Entertainment
---
Contact : Fernando
Contact :
Fernando
With 25+ years of experience in the entertainment industry, Jovi and Pete Rodriguez at Five Star Productions Entertainment will help you plan your next event flawlessly. With their extensive music knowledge, the team will have the right mood set for every moment on your wedding day. Their custom selection of music will match your atmosphere to create the perfect tone for your event. Their team of professional and experienced DJs will ensure you and your guests will have an amazing time from start to the final dance.
Address: 2741 W Los Reales Rd, Tucson, AZ 85746
Phone: (520) 820-6627
---
Contact : Pete Rodriguez
Contact :
Pete Rodriguez
More than just your average DJ, the team at Motion Music Entertainment LLC is a talented group of professionals that will perfectly customize your wedding day music. Their face-to-face advance consultations with their entertainment directors are key in bringing your vision to life on your wedding day. Your wedding day music should match your personal taste and style that your guests will remember for a lifetime. The team will go above and beyond to make your wedding day event come to life with their entertainment solutions of every kind. 
Address: 5151 E Broadway Blvd #1600, Tucson, AZ 85711
Phone: (520) 390-6774
Social: Motion Music Entertainment
---
Contact : Ryan Johnson
Contact :
Ryan Johnson
A family-owned DJ company, the team at Haymore Productions DJ Service have a passion for music and are among the best DJs in Tucson. With an enormous record collection collected throughout generations, their goal is to make your guests feel welcomed and excited about your wedding with music to keep up the beat. Having the best party calls for the right tone of music throughout your event. This team of professionals will craft every track to perfection to match your wedding day's atmosphere. 
Address: 507 E Muriel Pl, Tucson, AZ 85704
Phone: (520) 991-4890
Social: Haymore Productions Dj Service
---
Contact : Andre Haymore
Contact :
Andre Haymore
As a professional DJ, Cray Wayne is ready to keep your dance floor moving. His vast knowledge and experience as a Tucson DJ will make your event memorable and fun. His services are open to not only DJing but also event lighting, from lasers to dance floors. Lighting and effects are important factors to creating the right tone for your wedding event, and DJ Cray will make sure your event is properly lit up to make it a night to remember.
Address: 137 W 29th St, Tucson, AZ 85713
Phone: (520) 230-1604
Social: Cray Wayne DJ
---
Contact : Cray Wayne
Contact :
Cray Wayne
As one of Tucson's best DJ services, Classy DeeJays features an experienced and talented team of professional Disc Jockeys that will help you with the entire process of selecting your music and scheduling the theme. The team offers complete event coordination that will make sure to please you and your guests on your wedding day. From the first song to the last dance, you'll find everything you need to create the perfect atmosphere, including lights.
Address: 945 N Wilmot Rd, Tucson, AZ 85711, United States
Phone: (520) 260-5085
Social: Classy DeeJay
---
Contact : Gerardo Payne
Contact :
Gerardo Payne
Founded by Javier, Gldn DJ Co started the company 15 years with a team of well-rounded DJs to meet the demands of his ever-evolving clientele. He offers multiple packages to match your wedding day atmosphere, from the music selection to scheduling the right tracks for each special moment. The team of skilled performers will find exactly what you're looking for a high-energy or low-key atmosphere.
Address: Tucson, AZ
Phone: (520) 333-0573
Social: Gldn Dj Co
---
Contact : Javier
Contact :
Javier
As a full-scale production company, Satyr Entertainment offers some amazing options to make your wedding extraordinary. Some of the most memorable and important factors of your wedding day involve the right music and lighting. A packed dance floor will make memories on your wedding day. The team of artists is driven to curate the right tracks to make a truly dynamic event to take care of all aspects of your production needs.
Address: 1870 W Prince Rd #13, Tucson, AZ 85705, United States
Phone: (520) 572-4900
Social: Satyr Entertainment
---
Contact : Bishop Luke
Contact :
Bishop Luke
For one of the most well-experienced DJs in Tucson, DJ Warren B is ready to entertain you and your wedding day guests. Having performed at over 500 events, he will exceed your expectations by creating an amazing and memorable experience through his expert music selection. From your first dance as husband and wife to fun moments on the dance floor, he will produce your very own unique playlist on your wedding day.
Address: Tucson, AZ
Phone: (520) 406-2803
Social: DJ~Warren B.
---
Contact : Warren Bonesteel
Contact :
Warren Bonesteel
Conclusion
Your wedding is the celebration of a lifetime, and you should have the confidence to choose the right DJ to cater to your wedding memories. From start to finish, these top DJs will work as a team with you to ensure your celebration moves flawlessly from moment to moment.
Is your business featured in this article?
Copy the code below and place the code on your website to display the badge award on your website.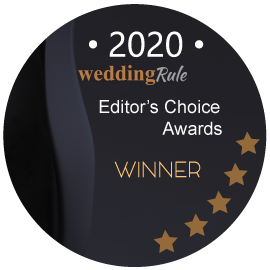 Emma is the client services manager at WeddingRule.com. She has previously worked with Australia's biggest weddings website, Wedding Diaries.
best sexual enhancement herbs
|
alexis spight weight loss
|
cannabis oil cured my cancer