10 of the BEST Wedding Venues in Charlotte, NC (2020)
EDITOR'S CHOICE: We've handpicked the best of the best wedding venues in Charlotte, NC to help you pick the right one for your big day.
Planning a wedding in Charlotte is an exciting experience that has couples exploring their own backyard for the perfect venue to say, "I do". Surrounded by lush forests and pristine lakes, there are hundreds of wonderful locations that have character against a beautiful backdrop at any time of the year. 
To give you some inspiration for your ideal wedding venue, take a look at some of the most popular destinations in and around Queen City:
Conclusion
Looking for a wedding venue is one of those stressful yet exciting tasks that bring a couple together. Looking over the wonderful options that the city has to offer is something that takes time and lots of consideration to find the perfect place that will reflect your personalities and last a lifetime in your memories.
Is your business featured in this article?
Copy the code below and place the code on your website to display the badge award on your website.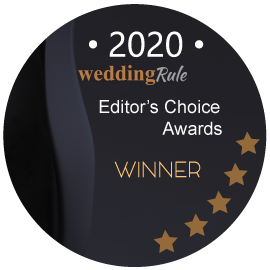 Amanda Sven is the chief content editor at WeddingRule. With over 6 years experience with planning weddings in different parts of the US, Amanda is an expert at all things weddings.