Top 10 Wedding Venues in Washington, DC (2020)
EDITOR'S CHOICE: We've handpicked the best of the best wedding venues in Washington, DC to help you pick the right one for your big day.
When it comes to planning a memorable wedding, the venue plays a big part in setting the tone for the day, and Washington DC has some of the most unique options for uniquely beautiful weddings. Known as one of the prettiest capitals in the world, it boasts incredible architecture along with wonderfully manicured parks and gardens. With so many options available, couples often feel spoiled for choice for their special day.
To get some inspiration and see just what the city has to offer, take a look at some of the most popular venues that are famous for their style and wedding service:
Conclusion
To ensure the best spot is chosen for such a special day, couples should always keep an open mind and look at all of the options available in the city. No matter what kind of look and style of venue want for their big day, Washington DC is sure to have the perfect location that will forever stay in their memories.
Is your business featured in this article?
Copy the code below and place the code on your website to display the badge award on your website.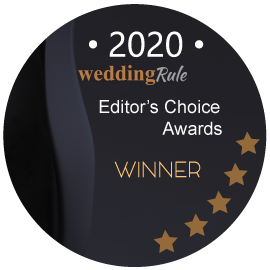 Amanda Sven is the chief content editor at WeddingRule. With over 6 years experience with planning weddings in different parts of the US, Amanda is an expert at all things weddings.