Top 10 Wedding DJs in Kansas City, MO (2020)
Last updated on March 8, 2021
by Chris
EDITOR'S CHOICE: We've handpicked the best of the best Wedding DJs in Kansas City, MO to help you pick the right one for your big day.
An experienced DJ will be able to bring your love story to life through your favorite music. They will be able to use both your and your other half's likes and dislikes in order to curate a personalised songlist, while also making sure to pepper in music that will keep your guests interested and dancing all night long.
To help you find the perfect wedding DJ for your big day, we have curated a list of the top 10 wedding DJs in Kansas City, Missouri. Each of these DJs will be able to work with you to help ensure that you have a night that neither you nor your guests will ever forget!
Voted DJ of the Year by Kansas City Wedding Vendors, DJ Alex Reed began DJing in 2010 with his vast knowledge of music and managing a crowd. His passion for building relationships with the people he encounters and works with daily. He offers high-quality sound equipment, LED and lazer dance floor lighting, and wireless microphones for announcements and toasts. His reception and event services include a custom mix playlist carefully curated to match your personality.
Address: 1219 Union Ave, Kansas City, MO 64101
Phone: (913) 744-9641
Social: DJ Alex Reed
Profile: DJ Alex Reed
---
Contact : Alex
Contact :
Alex
With years of building their reputation as professional entertainment for weddings, Levity takes pride in training their DJs for top-notch skills to make your event spectacular. Their top-quality equipment will ensure your music will make your event an enjoyable night. Their stress-free wedding services are designed to include music from each moment from when your guests arrive until the last couple dancing.
Address: 1633 Swift St, Kansas City, MO 64116
Phone: (816) 974-3005
Social: Levity Weddings & Events
Profile: Levity Weddings & Events
---
Contact : Derek
Contact :
Derek
Owned and operated by Johnny and Safiyyah Mills, the husband and wife duo are a boutique brand amongst Kansas City-based DJ companies. Your KC DJ offers wedding services to customize your style with a diverse crowd. As a turntablist, Johnny mixes live music on turntables when performing live. His musical knowledge, MC skills, and creativity of performance will elevate and enhance your special event experience.
Address: Downtown Kansas City, Kansas City, MO 64101
Phone: (816) 841-3992
Social: Your KC DJ
Profile: Your KC DJ
---
Contact : Johnny Quest
Contact :
Johnny Quest
Leading the way in live DJ/MC entertainment for the past 10 years in Kansas City, Platinum DJ has been providing couples with the latest audio, lighting, and décor elements to help make your reception a night to remember. With several highly skilled DJ's on their staff, the company offers a professional and smooth approach to planning your entertainment, using the very best equipment to ensure quality and functionality for your ceremony and reception.
Address: 510 W 5th St, Kansas City, MO 64105
Phone: (816) 681-1791
Social: Platinum DJ
Profile: Platinum DJ
---
Contact : Alex Malloy
Contact :
Alex Malloy
As one of the most skilled, entertaining, and original event DJ companies in Kansas City, Elite Sounds creates an experience to ensure each event reflects your vision. Their award-winning team of entertainers is ready to facilitate every aspect of your wedding day while leaving guests exhausted from high energy dancing. Each DJ has years of experience designing and customizing reception playlists and entertainment packages to artfully blending a range of genres and preferences.
Address: 1124 W 25th St B, Kansas City, MO 64108,
Phone: (816) 559-8080
Social: Elite Sounds Entertainment Group
Profile: Elite Sounds Entertainment Group
---
Contact : Craig
Contact :
Craig
Raise the Barr Entertainment was established by James Barr to bring his vision of helping couples create lasting memories on their wedding day to life. Not just a DJ or an MC, he will be the host of your wedding and carry the flow of your entire event with his smooth transitions and professional personality. His team provides high-quality equipment to create the music and the mood without any disruptions. James' knowledge and experience will go a long way to execute your perfect wedding day entertainment.
Address: Kansas City, MO 64112
Phone: (913) 488-5490
Social: Raise the Barr
---
Contact : James Barr
Contact :
James Barr
With over 18+ years of experience, MIC King Music and Events has been providing entertainment for weddings with the utmost professionalism and customization. The team is skilled at creating your personal style on your special day with professional DJ's who mix music and emcees to make your entertainment experience high-energy. They help you bring your wedding to life with everything you might need, from quality sound, lighting to photo booths. Their state-of-the-art equipment and experienced staff will take your day to the next level.
Address: 2022 Swift St Suite 100, North Kansas City, MO 64116
Phone: (816) 407-9522
Social: MIC King Music and Events
Profile: MIC King Music and Events
---
Contact : Mike King
Contact :
Mike King
If you want your wedding guests to have a great time on the dance floor, The Dance Factory's experienced DJs have been in the industry since 2014. Their affordable wedding entertainment packages will help guide you with a step by step process to make sure no detail is overlooked. From sound systems to high-quality crystal clear music, every aspect of your entertainment will be handled perfectly. Each moment will be covered with the music of your choice, including live music or MCs.
Address: Kansas City, MO
Phone: (816) 260-7379
Social: The Dance Factory
Profile: The Dance Factory
---
Contact : Bob Gardiner
Contact :
Bob Gardiner
If you're looking for the best DJ and Karaoke that Kansas City has to offer, Debby Z & Company are some of the best professionals in the city. Their DJs have been serving Kansas City for 20+ years, and they can provide unique, quality entertainment and state of the art sound and light for your wedding day. You can imagine just about anything to create a high-energy, fun, and classy atmosphere with their state-of-the-art sound and lighting set up.
Address: 819 Walnut St, Kansas City, MO 64106
Phone: (816) 425-4055
Social: Debby Z & Company
---
Contact : Jim Adams
Contact :
Jim Adams
With top quality service for all types of events, Donahoo Entertainment is one of the hottest DJ services in Kansas City. Their entire team is committed to bringing the utmost importance to each client to serve the highest energy and excitement on your wedding day. The DJ's are experts at creating any type of set up for your event. Whether your wedding is planned outdoors and needs large speakers or in an intimate setting and needs smaller size speakers, the team can provide it all.
Address: Kansas City, MO
Phone: (816) 582-3735
Social: Donahoo Entertainment
---
Contact : Steven Donahoo
Contact :
Steven Donahoo
Conclusion
These seasoned DJs in Kansas City know how to deliver authentic and energized events tailored to all kinds of preferences. Your guests will leave your wedding day with feet sore from dancing, faces tired from laughing, and stories they can't wait to share. 
Is your business featured in this article?
Copy the code below and place the code on your website to display the badge award on your website.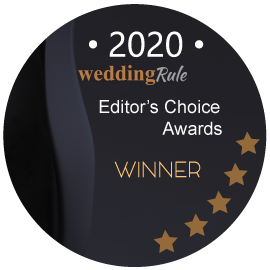 Chris is the lifestyle writer and has been the head of content at WeddingRule for the past 4 years.
test for low libido in males
|
i need a strong appetite suppressant
|
cbd toothpaste for sale