Top 10 Wedding DJs in Sacramento, CA (2020)
Last updated on December 10, 2020
by Emma Liam
EDITOR'S CHOICE: We've handpicked the best of the best Wedding DJs in Sacramento, CA to help you pick the right one for your big day.
Your wedding day is a celebration of the love shared between you and your partner. It is a day that must be complemented by excellent music, which sets the tone for you and your guests to have fun and make unforgettable memories.
Having an experienced and talented wedding DJ will help you accomplish this. If you're getting married in Sacramento, California, and are looking for a DJ to kick things off at your reception, you've come to the right place. 
Below are the 10 best DJs in Sacramento, California. Check them out and choose the one you believe is right for you.
This professional DJ Company specializes in video mixing, DJ mixing, uplighting, intelligent lighting systems, and pro audio sound engineering. They are committed to meeting their clients' needs by asking the right questions and giving attention to detail. They have extensive experience in the wedding entertainment industry and provide several packages to suit various needs. With all their packages offering lighting solutions, your venue will be transformed into an elegant and magical affair with lights and good music.
Address: 2358 Fair Oaks Blvd, Sacramento, CA 95825
Phone: (916) 548-3204
Social: Divine Intervention Djs
---
Contact : Mike Wu
Contact :
Mike Wu
Owner and DJ Mark has been in the business of wedding entertainment for many years. He's up-to-date with the latest lighting and sound technology to ensure that he offers his clients the best service possible. He's committed to working with you to give you personalized, friendly, and professional service. He'll meet with you, do a venue walkthrough to ensure that on your day, the execution of your wedding entertainment is seamless and no stress to you.
Address: Sacramento, CA
Phone: (916) 712-3947
Social: A Big-Ticket Sound Experience
---
Contact : Mark
Contact :
Mark
Owner and DJ Steve Buzzard is committed to helping to bring the vision of your wedding day to life with great music and fun. His vast music knowledge and comprehensive music collection serve as the perfect foundation to accomplish this. They offer excellent customer service, personalized attention, and various packages to suit any budgetary need and even next morning services. You can easily visit his website and view his calendar to know if he's available for the proposed date of your special day.
Address: Sacramento, CA
Phone: (916) 947-7464
Social: Buzzardball DJ Entertainment
---
Contact : Steve Buzzard
Contact :
Steve Buzzard
This bilingual entertainment company is committed to providing you with excellent DJ services, uplighting, and photo booth rentals. They will meet with you to provide customized entertainment that you and your guests will remember for the years to come. They offer different packages to suit anyone to ensure that every bride and groom get the special day they've been dreaming of.
Address: Sacramento, CA
Phone: (209) 931-1600
Social: Art Of Sound
---
Contact : Peggy Ojeda
Contact :
Peggy Ojeda
This team of professional entertainers is committed to giving you an outstanding and entertaining experience. They offer various packages that feature top-notch equipment and lighting, fun and versatile DJs and MCs, and quality music time. They will work with you to find a package that is suited to you and your budget, allowing you to make the necessary changes to tailor the package to suit your budget.
Address: 5561 Jerry Litell Way, Sacramento, CA 95835
Phone: (916) 213-7293
Social: Beat Fleet DJs
---
Contact : Chris
Contact :
Chris
To make your day as extraordinary and stress-free as possible, Riptide Entertainment will work with you to ensure that you are comfortable and satisfied on your wedding day. They offer different packages, including unlimited planning sessions, dance floor lighting, sound system, cordless mic, and varying performance time. They have an extensive library of songs from different genres, and with DJ Derik's friendly and bubbly personality, both you and your guests are sure to have a good time.
Address: 55 Drawbridge Ct, Sacramento, CA 95833
Phone: (916) 796-3152
Social: Riptide Entertainment
---
Contact : Derik
Contact :
Derik
Providing you with bilingual DJs and lighting services, Lighting Motion will help to make the wedding of your dreams a reality. They will consult with you before the wedding to ensure that the entertainment, lighting, and music provided are according to your taste and desire. They work to ensure that all your entertainment needs are catered to so that you and your guest can relax and have fun on your wedding day. They will provide background music to greet your guests on arrival and give a formal announcement when you arrive at the reception as bride and groom. They'll also MC your reception just the way you want it.
Address: 351 Connor Cir, Sacramento, CA 95835
Phone: (916) 928-8240
---
Contact : Enrique
Contact :
Enrique
Proving high-quality service, Spencer Weddings promises to deliver entertainment of the highest caliber on your wedding day. They offer one flat rate, which covers any equipment you will need and an unlimited performance time. As a result, there will be no need to worry about paying for overtime. The DJ, Jason, has over 25 years of experience as a DJ and is committed to seeing you and your guests have a memorable experience. He's creative and professional and will use his talent and skills to add that special touch to your wedding.
Address: 1029 H St Suite 207, Sacramento, CA 95814
Phone: (916) 426-8117
Social: Spencer Weddings
---
Contact : Jason Spencer
Contact :
Jason Spencer
With the mission to give you exceptional service, DJ Brandon and his wife Kami combine to offer packages like none other. They will work with you to compile a list of must-have songs and ensure that every detail is attended to. They offer three different packages, with each offering a complimentary wedding planner who will work with you to organize your wedding. Other things included in the packages are a sound-activated light show for the dance floor, a sound system that provides handheld microphones, preplanning, and reception coordination.
Address: 1804 Tribute Rd Ste 204, Sacramento, CA 95815
Phone: (916) 348-8334
Social: Sound Image Entertainment
---
Contact : Brandon
Contact :
Brandon
With over 1000 weddings and 17 years of experience under his belt, owner and DJ Mike Anderson, is committed to making your wedding a memorable one. He will take your music suggestions to keep the dance floor constantly packed and give guidance to enhance the experience. He is friendly, professional, and fun to work with. He uses his skill and talent to customize his client's wedding to give them a unique and unforgettable experience.
Address: 1808 Tribute Rd suite a, Sacramento, CA 95815
Phone: (916) 344-7000
Social: Creative Memories Entertainment
---
Contact : Mike
Contact :
Mike
Conclusion
Now that you have the list of experienced and talented DJs to work with, you can visit their websites and check out their various packages. Once you see one you like, contact them to see if they are available for your wedding day and get the process of your wedding entertainment started. Regardless of which you pick, we're sure you won't be disappointed!
More Wedding Djs in California
Is your business featured in this article?
Copy the code below and place the code on your website to display the badge award on your website.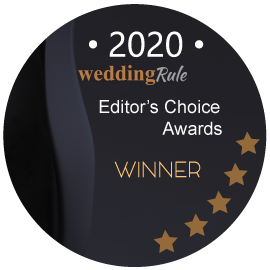 Emma is the client services manager at WeddingRule.com. She has previously worked with Australia's biggest weddings website, Wedding Diaries.
vigrx plus 4 pills a day
|
home remedies to lose lower belly fat
|
where can i buy cbd oil for cooking