Top 10 Best Wedding Cake Bakers in San Francisco, CA
Cake tastings are one of the best parts of wedding planning. When else can you taste desserts from some of the top pastry chefs in San Francisco and say that it is for research? Though you may be coaxed to grab a fork and dive right in, there are a few considerations to think about before getting your heart set on a particular wedding cake baker.
It might seem obvious, but you would be surprised how many couples forget to start by asking the wedding cake baker if their chosen date is available. Next, it is integral to find a baker that is open about their pricing structure, and you, in turn, must be upfront about your expectations. Highly decorated cakes take dozens of hours of skilled labor to execute, and the prices will reflect this.
However, many bakers are happy to discuss ingenious ways of keeping the costs to a minimum without compromising the esthetic and taste. Enjoy the process!
Best Wedding Cakes In San Francisco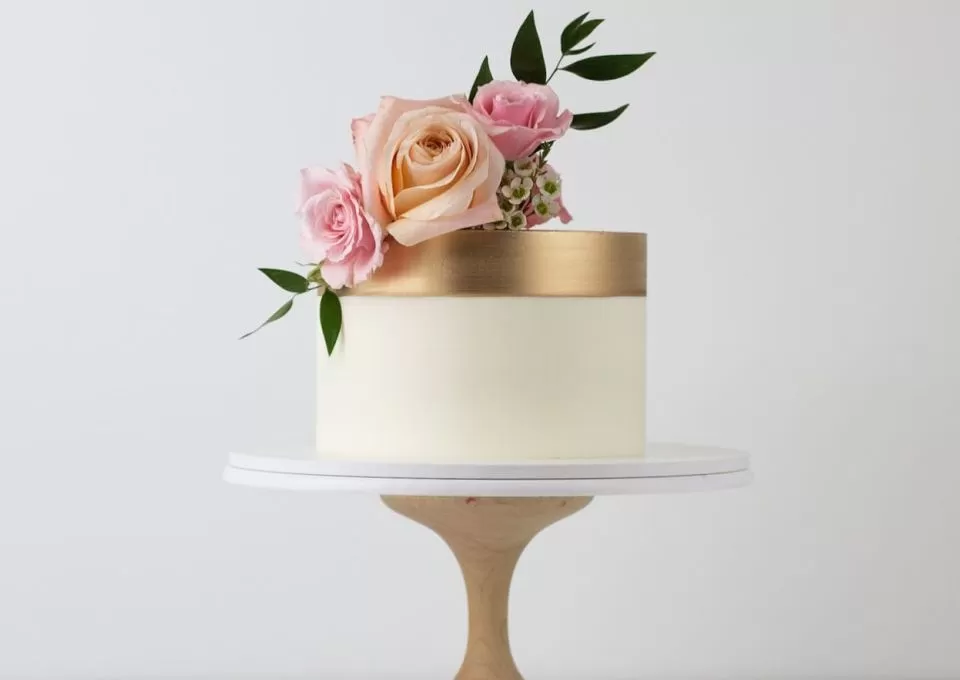 Amanda Nguyen started Butter& in 2017 and is committed to being one of the best employers in San Francisco's food industry. You can rest assured that purchases made through Butter& go to support fair wages and health care for their employees, who also have the opportunity to become partial owners of the company. One of the best parts about this company is their open and direct communication regarding pricing and designs. They don't try to be everything to everyone, but what they do put forth is minimalist, modern cake designs with amazing flavors and upfront pricing. Tasting boxes are $60 and include their four signature flavors of sweet cream and roasted berries, salted caramel and chocolate, matcha and strawberry, and hazelnut and chocolate. Brown butter and Meyer lemon can be added by request.
Address: San Francisco, CA 91407
Phone: 415-805-1371
Social: Butter&
Profile: Butter&
---
Contact : Amanda Nguyen
Contact :
Amanda Nguyen
Jasmine Rae de Lung started Jasmine Rae Cakes in 2006. The cake designs are whimsical and magical and need to be seen to be believed. Don't expect flashy colors or fondant sculpting. Instead, imagine making words like waves, flow, flutter, dreams, and enchanting into tangible works of art. The designs are certainly to be commended in a big way, which is why they have appeared on the pages and online in publications such as Vogue, Harper's Bazaar, and Brides Magazine. However, it is the flavor combinations that blow us away. Jasmine Rae Cakes does not shy away from the unexpected, so inventions include a cake made of chai tea, feta, burnt caramel, and roasted apples. If you want a cake that will be raved about for years to come, then certainly have Jasmine Rae Cakes on your list to call.
Address: San Francisco, CA
Social: Jasmine Rae Cakes
Profile: Jasmine Rae Cakes
---
Contact : Jasmine Rae de Lung
Contact :
Jasmine Rae de Lung
Pretty Please Bakeshop is a San Francisco based online bakery that specializes in wedding cakes, celebration cakes, cupcakes, and macrons. Their designs are playful and clean, and their ordering process is simple, with an upfront pricing structure, so there won't be any hidden surprises and extra costs. One of Pretty Please Bakeshop's best aspects is their wide selection of gluten-free cakes, with flavors including salted caramel, passionata, strawberry shortcake, lemon meringue, and honey pistachio.
Address: 291 3rd Ave, San Francisco, CA 94118
Phone: 415-347-3733
Social: Pretty Please Bakeshop
Profile: Pretty Please Bakeshop
---
Contact : Alison Okabayashi
Contact :
Alison Okabayashi
Cake Couqette produces wedding cakes that are, simply put, works of art. They wouldn't be out of place sitting on the cake table at a royal wedding, and we quickly see why Cake Coquette is one of the most sought-after wedding cake bakeries in San Francisco. Gabrielle Feuersinger started the company in 2007 after honing her craft in Los Angeles at the infamous Cake Divas bakery. Her creations have been featured in Vogue, Today's Bride, and Martha Stewart Weddings, among many more. Flavors include classics such as red velvet and lemon cake, but it has to be the salted caramel with toffee that has us drooling. Requests can be made for seasonal flavors as well as gluten-free or vegan cakes.
Address: 1501 Cortland Ave, San Francisco, CA 94110
Phone: 415-641-0200
Social: Cake Coquette
Profile: Cake Coquette
---
Contact : Gabrielle Feuersinger
Contact :
Gabrielle Feuersinger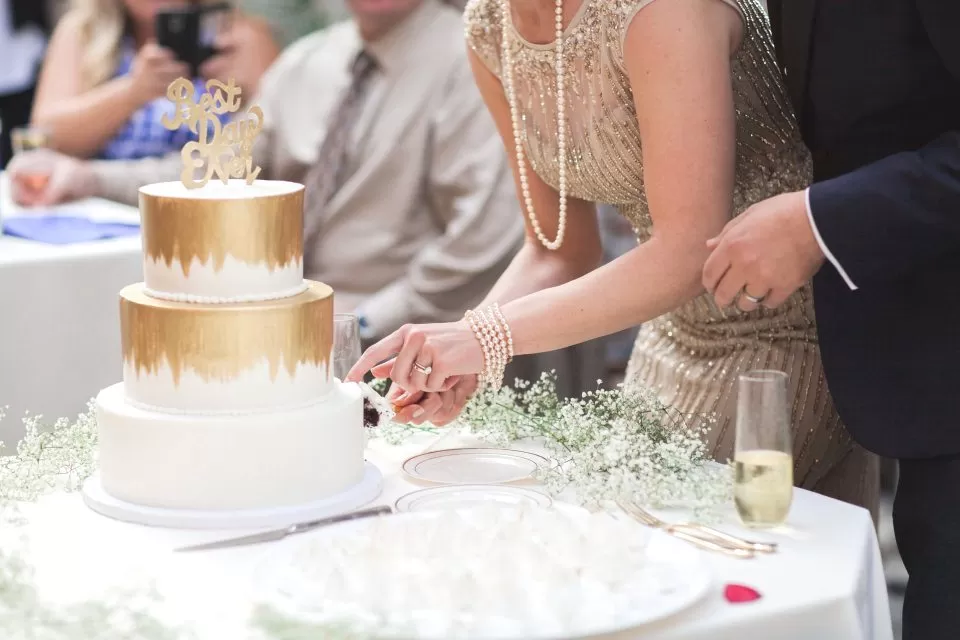 Pastry chef Kathryn Gunderson started Grace & Gusto Cakes after completing her training at the Culinary Institute of America. The company strives to continue to push the boundaries with cake creations while remaining elegant and, of course, delicious. Cake tasting boxes include their full lineup of flavors and are prepared monthly for $65. In addition to stunning wedding cakes, Grace & Gusto are also famous for their decorated cookies that have been used for parting gifts and table place cards. Grace & Gusto have a wide variety of classic cake flavors and frostings; however, they do not offer gluten-free, dairy-free, or vegan options.
Address: 205 Frederick St, San Francisco, CA 94117
Phone: 901-340-8306
Social: Grace & Gusto Cakes
Profile: Grace & Gusto Cakes
---
Contact : Kathryn Gunderson
Contact :
Kathryn Gunderson
Whether you are looking for an in-your-face wedding cake that brings a smile to everyone's faces or a cake that is more elegant and traditional, Camisha's Cakes will make it happen. They invite you to book a tasting consultation to discuss your design, concept, and vision and, of course, taste some of their beautiful cakes. You can be assured of expert attention to detail and off-the-charts flavors with Camisha's Cakes. Cupcakes and cake pops are also available in eureka lemon, classic vanilla, and burgundy red velvet.
Address: 255 Mendell Ave, San Francisco, CA 94124
Phone: 415-289-9898
Social: Camisha's Cakes
Profile: Camisha's Cakes
---
Contact : Camisha
Contact :
Camisha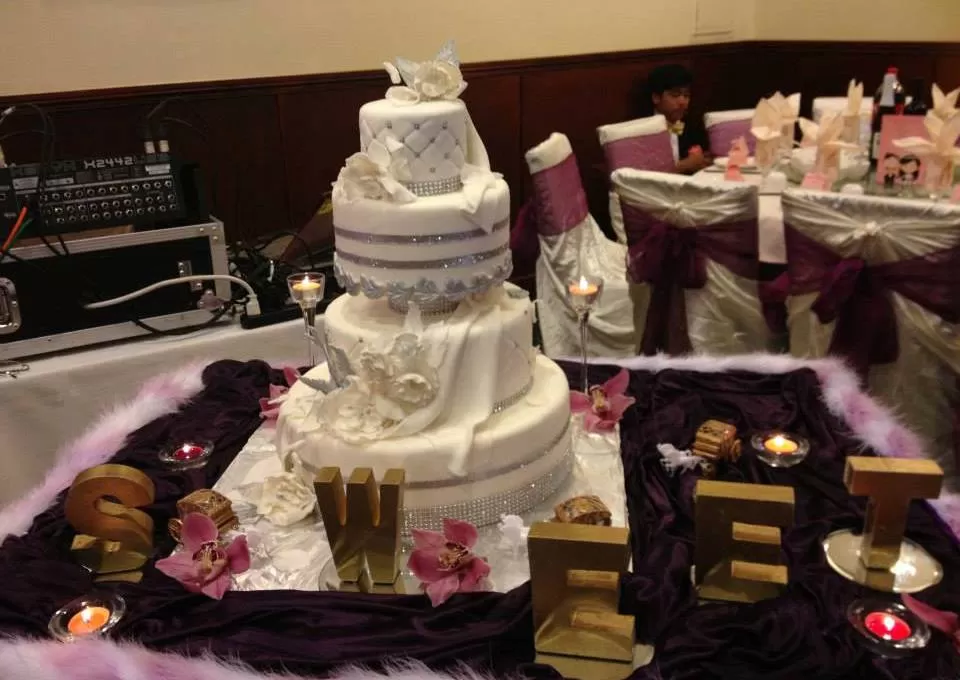 My Daydream Cake Shop certainly lives up to its name. This San Francisco-based online bakery makes cakes that are beyond your wildest dreams. From ornate brocade to whimsical fairy tale designs, My Daydream Cake Shop is up for the challenge. They also make the cutest decorated sugar cookies that make ideal wedding favors and can be themed to your big day.
Address: 1788 32nd Ave, San Francisco, CA 94122
Phone: 415-370-2381
Social: My Daydream Cake Shop
Profile: My Daydream Cake Shop
---
Contact : My Daydream Cake Team
Contact :
My Daydream Cake Team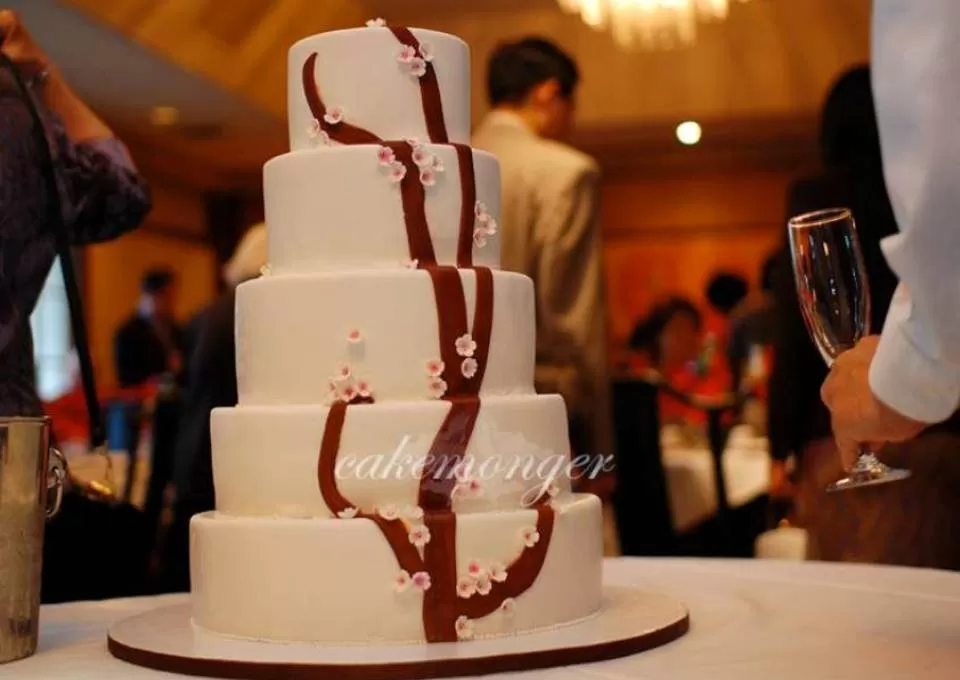 Daniel Saravia Cakes was previously known as Cakemonger. However, Shakespeare quoted "what's in a name? That which we call a rose, by any other name would smell as sweet" rings true. Whatever the name, Daniel's cakes are divine. Try them for yourself with a cake tasting box equivalent to six wedding size servings of three different flavors. His signature designs include modern and simple naked cakes with market blossoms and turquoise marbled cakes. Daniel Saravia Cakes are affordably priced and ensure every couple can have a fantastic cake on their wedding day.
Address: San Francisco, CA
Phone: 415-501-0674
Social: Daniel Saravia Cakes
Profile: Daniel Saravia Cakes
---
Contact : Daniel
Contact :
Daniel
Eloise is the baker of the "Sinful Sweet Experience" that mixes creativity and a dash of love with all of her cakes and cupcakes. Previously known as Eloisa's Edibles, the company was renamed Novela Cakes in 2020 to be a bespoke, custom bakery for the people of San Francisco. Flavors include chocolate cake with strawberry cream, tres leches, and white chocolate. Consultations and tastings can be arranged for $30 on orders of $100 and above.
Address: San Francisco, CA
Phone: 415-579-2097
Social: Novela Cakes
Profile: Novela Cakes
---
Contact : Eloisa
Contact :
Eloisa
Delights by Lisa has a storefront bakery on Church Street in San Francisco if you would like to stop by to arrange a cake tasting appointment. We wouldn't be surprised if you left with bags full of cookies, pies, quiches, and tarts. Their custom wedding cakes are beautifully decorated in either buttercream or fondant. In a large city like SF, it is always a treat to find a small, family-owned bakery to support.
Address: 1767 Church Street, San Francisco, CA 94131
Phone: 650-931-6422
Social: Delights by Lisa
Profile: Delights by Lisa
---
Contact : Lisa
Contact :
Lisa
Conclusion
Have you tasted any wedding cakes yet? Get ready for this question almost as soon as you get engaged. It's all in good fun, as most people are incredibly jealous that this is the time that diets can go out the window, since when else are you encouraged to order six or eight different desserts at one time?
Is your business featured in this article?
Copy the code below and place the code on your website to display the badge award on your website.