Top 10 Wedding Venues in Denver, Colorado (2020)
EDITOR'S CHOICE: We've handpicked the best of the best Denver to help you pick the right one for your big day.
Planning a Colorado wedding is special for couples who are looking for a memorable experience for their big day. The Mile-High City that is full of adventure, pristine landscapes, and unique architecture, Denver is a highly desirable wedding venue location that has something beautiful for every wedding style a couple could want.
To get a little inspiration about the incredible venues the city has to offer, take a look at some of the top locations that are always in high demand:
A stunning wedding venue that beautifully combines rustic elegance with modern luxury, Sanctuary Golf Course is a wonderful location with breathtaking views of the Rocky Mountains. Designed with a wow factor, there are dozens of photo opportunities inside the stone building and all around the landscaped gardens with a gorgeous waterfall and cozy pavilion. Perfect for parties of 20 to 350 guests, each wedding is designed to be stylish and memorable.
Address: 7549 Daniels Park Road, Sedalia, CO
Phone: (720) 259-0985
Social: Facebook
---
Contact : Steffany
Contact :
Steffany
With over 50 acres of gorgeous land to explore, this peaceful wedding venue is just a short 30 minute drive from the bustling modern downtown Denver area. Designed to be a stunning combination of rustic industrial style with a modern elegance that suits any wedding style, the beautifully restored barn is exquisitely restored for an impressive luxury experience. Perfect for wedding parties of 200-245 guests, all of the venue spaces are designed for comfort and fun.
Address: 8884 US HWY 285, Morrison, CO
Phone: (720) 443-1796
Social: Facebook
---
Contact : Janelle Statham
Contact :
Janelle Statham
With beautifully styled spaces for ceremonies and receptions for 30-130 guests, McCreery House is an award-winning luxury wedding venue that has a lot of history and rustic charm since the late 1800s. The stunning manicured gardens and classic country décor is perfect for couples who love vintage or modern wedding styles. Eye-catching and full of color all year round, this is a wonderful picture-perfect location just minutes from downtown Loveland.
Address: 746 N. Washington Ave., Loveland, CO
Phone: (970) 310-7383
Social: Facebook
---
Contact : Julie Marsh
Contact :
Julie Marsh
With 35 acres of natural landscape and manicured gardens, Rockin' Ranch is a beautiful wedding venue that perfectly combines country charm with modern elegance. There are multiple entertaining areas that can host between 100 and 200 guests in stylish luxury décor. With quality accommodations and activities a few minutes away, couples and guests can have an amazing experience from day until night. A special convenient perk the venue also offers is a shuttle service to pick up and drop of guests to the nearby accommodations. 
Address: 6943 County Rd. 56, Johnstown, CO
Phone: (970) 227-8009
Social: Facebook
---
Contact : Chris Friede
Contact :
Chris Friede
A stylish wedding venue located in the heart of the art district, Skylight is a rustic 1900s building full of character and style. Featuring beautiful large skylights to flood the space with sunlight, the views from the venue are stunning both day and night. With room to accommodate 200+ guests, couples have a choice of several reception styles for their special day. Giving couples the flexibility and convenience of shaping the space to reflect their personal style, this is a popular location that couples just love.
Address: 833 Santa Fe Dr, Denver, CO 80204
Phone: (720) 996-0680
---
Contact : SKYLIGHT
Contact :
SKYLIGHT
An incredible Denver wedding venue that has elegant rustic décor, blanc is a charming event space that has a beautiful collection of versatile party areas both indoors and out. Ideal for ceremonies and reception afterward, there are multiple spaces to comfortably accommodate up to 150 guests. Giving couples a unique space to explore for photo opportunities, every corner of this location has a wonderful collection of colors and textures that look incredible year round.
Address: 3150 Walnut St #2327, Denver, CO 80205
Phone: (303) 974-7487
Social: Facebook
---
Contact : blanc
Contact :
blanc
A unique wedding venue that combines a classic industrial style with elegant modern décor, Mile High Station was formerly the Midwest Steels and Ironworks building from the late 1890s. The interior design has a historic vintage look that is paired with beautiful luxury details that make every event stunning. With enough room to comfortably accommodate large parties of over 1,000 guests, couples have the option to choose from multiple spaces that are all styled to dazzle.
Address: 2027 W Colfax Ave, Denver, CO 80204
Phone: (720) 946-7721
Social: Facebook
---
Contact : Mile High Station Team
Contact :
Mile High Station Team
Couples who are looking for a unique wedding venue with a true wow factor, the Clock Tower is a popular location in the Denver area. With incredible views through the clock, this Italian Renaissance style building is able to host up to 60 guests. Ideal for small intimate wedding celebrations, everyone will love to look through the large clock windows over 20 floors high. Perfect for wedding portraits during the day and in the evening, the views are sure to impress.
Address: 1601 Arapahoe St #17, Denver, CO 80202
Phone: (303) 877-0742
Social: Facebook
---
Contact : Clock Tower Events Team
Contact :
Clock Tower Events Team
Romantic and stylish, the Wellshire is a wonderfully unique wedding venue that has been a part of the Denver area since the 1920s. Offering couples versatility for their ceremony and reception, there are multiple locations that are guaranteed to be dressed in all the modern decor styles. There are multiple spaces to host parties of all sizes, this is a truly beautiful location can comfortably accommodate up to 300 guests from day through to night.
Address: 3333 S Colorado Blvd, Denver, CO 80222
Phone: (303) 759-3333
---
Contact : Wellshire Event Center Team
Contact :
Wellshire Event Center Team
A stylish historical building from the 1900s, this beautifully restored wedding venue is a unique industrial style that is located in the gorgeous arts district. The stunning exposed beams and large vintage windows have lots of character and every space is elegantly dressed with luxury chandeliers and multiple strings of light for a warm inviting atmosphere. With space to host up to 200 guests, couples will love to explore every stylish space in the building.
Address: 200 N, Santa Fe Dr, Denver, CO 80223
Phone: (303) 534-5403
Social: Facebook
---
Contact : Moss Denver
Contact :
Moss Denver
Conclusion
A Denver wedding will look stunning in any season and the wonderful locations that the city has to offer, give couples endless opportunities for their special day. To find the perfect backdrop for memorable photos and a wonderful space for hours of entertainment, couples should always take the time to get the ideal venue for their big day. 
Is your business featured in this article?
Copy the code below and place the code on your website to display the badge award on your website.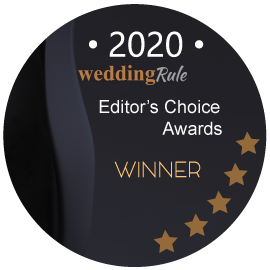 Amanda Sven is the chief content editor at WeddingRule. With over 6 years experience with planning weddings in different parts of the US, Amanda is an expert at all things weddings.