Miami's 10 Most Popular Wedding Transportation Providers (2020)
EDITOR'S CHOICE: Only the very best wedding transportation services in Miami have been chosen to be on our list so that you can get a step closer to walking down the aisle.
Since your engagement, married couples have likely been regaling you with unsolicited advice and top tips for how to ensure your day is as perfect as can be.
Well, here at Weddingrule.com, we are here to give you one more nugget of wisdom – get help from the experts and delegate where you can! This includes organizing all of the airport shuttles, guided tours for out-of-town guests, and of course, the perfect way to first arrive in your gorgeous dress.
The wedding transportation businesses on our list are some of the best in the industry, and all have a long track record of providing exceptional service. Speak to them about taking over so that you can get onto other items on your list, like tasting all that wedding cake!
Every wedding couple wants to ensure they have timeless wedding photos to remember their big day. So much attention goes towards ensuring you have the perfect dress, stunning jewelry, hair that is just right, and flawless makeup. Now you need to consider your wedding backdrop. Florian's Classics will not only have you arriving at your wedding in the lap of luxury but will a photographer's dream come true. Imagine a pristine Rolls Royce behind you as you clink champagne and seal the moment with a kiss.
Fleet: Visit their garage
Style: Vintage, Classic
Address: Miami, Florida
Phone: 305-907-7578
Social: Florian's Classics
---
Contact : Florian's Classics Team
Contact :
Florian's Classics Team
The classic cars available from Ara Limousine are sure to have all eyes on your arrival. Choose from a Rolls Royce Phantom, Rolls Royce Silver Cloud, or a stunning Jaguar. Still not convinced? What about a silver or white Bentley or a black Lincoln Continental? All of their classic antique cars come with complimentary bubbles and air conditioning. If you are after more traditional transportation, Ara Limousine has a selection of stretch limos and luxury sedans, SUVs, and Sprinters that will get you and your guests riding like Hollywood stars through the streets of Miami.
Fleet: Visit their garage
Style: Limousine, Sedan, Van, Vintage, SUV
Address: 12281 SW 46th St, Miami, FL 33175
Phone: 305-665-7284
Social: Ara Limousine
---
Contact : Ara Limousine Team
Contact :
Ara Limousine Team
Expect impeccable transportation in luxury with Chauffeured Miami. Their attention to detail, personalized service, and immaculately cleaned vehicles are meant for treating everyone like royalty. Their fleet of black cars include executive sedans like Mercedes Benz E-Class or S550, or you can choose a Cadillac Escalade SUV. If you are after maximum impact and style and want to have timeless wedding photos, then there is no doubt their white 1957 Rolls Royce Silver Cloud I is the ultimate wedding vehicle. Perfectly suited to two passengers, a chauffeur, and two suitcases, it is the ultimate wedding getaway car.
Fleet: Visit their garage
Style: Vintage, Classic, Sedan, Van, SUV
Address: Miami, Florida
Phone: 844-642-6484
Social: Chauffeured Miami
---
Contact : Chauffeured Miami Team
Contact :
Chauffeured Miami Team
We adore the look of the unique look and feel of Miami White Trolley. This company specializes in providing wedding transportation that will keep all of your guests happy and will have them remarking about how distinctive the stylish ride is. Each trolley can accommodate thirty passengers in a comfortable air-conditioned style and has ample room for walking about interacting with your guests. Whether you are looking for a surprising way to pick up your bridal party for a night on the town, or a stunning entrance for just yourself, Miami White Trolley will ensure your wedding transportation is worry-free and relaxing.
Fleet: Visit their garage
Style: Trolley
Address: 401 Biscayne Blvd, Miami, FL 33132
Phone: 305-925-7571
Social: Miami White Trolley
---
Contact : Miami White Trolley Team
Contact :
Miami White Trolley Team
Let Limo Services USA take care of the wedding transportation logistics for your big day. They can provide transportation for all of the events leading up to your wedding, including your bachelor or bachelorette parties, rehearsal dinners, and airport shuttles. On the day of your wedding, their stretch limousines, luxury sedans, and selection of SUVs can pick you and your VIPs up in pristine vehicles with soft leather interiors. All of their limos come stocked with beverages and champagne, crystal glassware, and ice buckets to get your celebration started. Check with them about adding personal touches to your wedding transportation, from signage to snacks.
Fleet: Visit their garage
Style: Limousine, Sedan, Van, Bus, SUV
Address: Miami, Florida
Phone: 305-704-3771
Social: Limo Services USA
---
Contact : Limo Services USA Team
Contact :
Limo Services USA Team
If you want to stand out and make a statement, then Dynasty Luxury Rentals should undoubtedly be on your list for wedding transportation. They have various limousines on offer, but where they excel is with their range of exclusive cars. Picture yourself arriving at your wedding day in a convertible Rolls Royce or waving to your guests as you head out on a honeymoon in a Lamborghini Huracan Evo Spyder. Other choices include a McLaren 720S, Ferrari Portofino, and a Porsche 911 Carrera convertible. You will inevitably make lasting memories in a Dynasty Luxury Rental.
Fleet: Visit their garage
Style: Limousine, Sedan, Van, Exotic, SUV
Address: 3396 NW S River Dr suite a, Miami, FL 33142
Phone: 786-486-2285
Social: Dynasty Luxury Rentals
---
Contact : Dynasty Team
Contact :
Dynasty Team
Have you found the perfect wedding dress? Regardless of whether you inherited your dress from your grandmother or spent thousands of dollars, we are sure that the last thing you want to do is get into a lackluster and unreliable car to get you to your wedding on time. American Transportation & Limo Services will have you relaxed and enjoying the journey in a roomy, state of the art luxury vehicle with a professional chauffeur. Their fleet is varied, but we think you'll especially love the Cadillac Escalade Stretch Limousine that can accommodate twenty of your closest friends and family, or just you and your beloved. It comes with a rear loveseat, leather interior, 2000 watt surround stereo system, LED lighting, and beverage bar.
Fleet: Visit their garage
Style: Limousine, Sedan, Van, Bus, SUV
Address: 3319 NW 74th Ave, Miami, FL 33122
Phone: 305-885-5002
---
Contact : American Transportation Team
Contact :
American Transportation Team
Key Transportation Services understands that making the arrangements for wedding transportation might not top your to-do list, so they are here to help ensure all runs smoothly. From greeting your guests at Miami International Airport to getting them safely to their hotel and then the venue on time, Key will make it happen. They have a variety of bus options ranging from 28-56 seaters and vans for smaller groups. Stretch limousines are on hand to carry the happy couple or even better; consider one of their specialty vehicles like a Rolls Royce or a Bentley, which makes for a fantastic prop in your wedding photos.
Fleet: Visit their garage
Style: Limousine, Sedan, Van, Bus, SUV
Address: 199 NW 79th St, Miami, FL 33150
Phone: 305-751-5005
Social: Key Transportation Services
---
Contact : NIKI WILLIAMS
Contact :
NIKI WILLIAMS
No one says that you need to limit your wedding transportation vehicles to the mundane or expected. What about picking up your bridal entourage in a party bus, complete with laser lights, booming sound system, minibar, and all the makings of a fabulous start to your wedding reception. The smooth ride of Celebz Transportation will have you and your guests getting the party started in style and ensuring your matrimonial journey begins as it means to go on filled with fun, laughter, and your nearest and dearest.
Style: Bus
Address: Miami, FL 33142
Phone: 305-423-0047
Social: Celebz Transportation
---
Contact : Keith Thompson
Contact :
Keith Thompson
Providing your guests with reliable airport transportation options is a must when planning any wedding. Ocean Drive Limousine & Transportation is located just moments away from Miami International Airport and will ensure that your guests pick up is right on time. Their trusted chauffeurs monitor every flight with their flight tracker, so there is no need to worry; you can leave it up to Ocean Drive that your guests will be comfortable and where they need to be. Their versatile fleet can handle large or small groups and any amount of luggage, as long as they have prior notice. Leave the coordination up to them so that you can focus on the fun stuff!
Style: Limousine, Sedan, Van, SUV
Address: 641 Mokena Drive, Miami Springs, FL 33166
Phone: 305-374-5466
---
Contact : Ocean Drive Limo Team
Contact :
Ocean Drive Limo Team
Conclusion
Miami is a vibrant city that is rich in history and with residents that love to party. As such, your wedding transportation options include trolleys, classic cars, lightning-fast convertibles, and traditional limousines. Whatever your preference, we are sure you'll make a grand entrance on your wedding day.
Is your business featured in this article?
Copy the code below and place the code on your website to display the badge award on your website.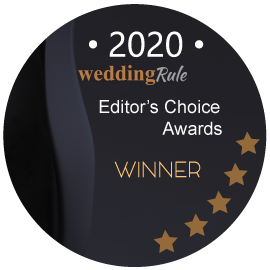 Amanda Sven is the chief content editor at WeddingRule. With over 6 years experience with planning weddings in different parts of the US, Amanda is an expert at all things weddings.