Top 10 Wedding Florists in Oklahoma City, OK (2020)
EDITOR'S CHOICE: We've handpicked the best of the best wedding florists in Oklahoma City to help you pick the right one for your big day.
Looking for a perfect floral arrangement for your wedding?
Oklahoma City has a range of florists that offer amazing services so that your perfect day is all the more magical with their gorgeous flowers and intricate designs.
Read on to find the florist who suits you the best. 
Best Wedding Florists In Oklahoma City
Owned by two creative sisters, Lauren Elizabeth Palmer and Leah Ashley Palmer, this floral studio-store offers flower arrangements that tell beautiful stories about your love. 
They have a unique process that takes you from an inquiry to making your desires known and meeting up with the team to discuss these further. Then, you have an official consultation with The Wild Mother and go over the details of your Event Story. If there is anything you want to do differently, you have two refinement rounds available.
Address: 629 W. Sheridan Ave, Suite 102, Oklahoma City, OK 73102
Phone: 405-900-5667
Social: The Wild Mother
Profile: The Wild Mother
---
Contact : Lauren Elizabeth Palmer
Contact :
Lauren Elizabeth Palmer
The Fleuriste is luxurious and bold. This is evident in all of their floral designs. They often merge gentle colors with an eye-catching arrangement that leaves no one feeling indifferent.
They aim to tell stories with their designs as their central belief is that flowers represent personalities and lifestyles. The Fleuriste's team is led by George Catechis, a highly experienced floral and event designer whose focus is on stunning contemporary elements.
Address: 1020 NW 82nd Street, Oklahoma City, OK 73114
Phone: 405-843-8700
Social: The Fleuriste
Profile: The Fleuriste
---
Contact : George Catechis
Contact :
George Catechis
The uplifting and humorous team at New Leaf Florist boasts using as many as 19 band-aids while creating beautiful arrangements. Now, that is dedication!
Their main goal is to get into their client's head and understand what the client has envisioned. You can get a free consultation at any time, and they strive to work inside your budget, so whatever the size of your event, they will be there to create amazing arrangements just for you.
No color is off-limits, as bouquets they design can be as colorful as you wish, with bold reds and calm purples, with bright yellow and even a splash of blue. Their gentle romantic arrangements are also made of carefully selected flowers that look perfect in your hand.
You can let them design the perfect arrangement just for you, but you can also purchase stunning high-quality bouquets on their website, with prices starting as low as $85.
Address: 2500 N May Ave, Oklahoma City, OK 73107
Phone: 405-842-2444
Social: New Leaf Florist
Profile: New Leaf Florist
---
Contact : Greg Davis
Contact :
Greg Davis
Tony Foss offers a glamourous approach to their designs with a touch of tradition. The arrangements are unique in that they range from beautifully simple to extravagant, which means they are quite versatile.
You can contact them via email or phone at any time to enquire about your event's needs. Always on offer are the signature Tony Foss bouquets and arrangements, which start at $65.
Address: 7610 N May Ave, Oklahoma City, OK 73116
Phone: 405-843-4119
Social: Tony Foss Flowers
Profile: Tony Foss Flowers
---
Contact : Tony
Contact :
Tony
Kylie and Josh will take your hearts with their friendly approach and two cute dogs. And, they will take on any floral challenge for your gorgeous wedding.
They offer a unique design that ranges from fresh delight to true rustic charm. But what is most important, the uniqueness starts with you! They meet with couples for consultations in local coffee shops for a relaxing discussion, then their client's vision is brought to life through fantastic floral presentation.
Address: Oklahoma City, OK
Phone: 405-473-6398
Social: Rootstock Floral
Profile: Rootstock Floral
---
Contact : Kylie Leimer
Contact :
Kylie Leimer
Trochta's Center is a family-owned and operated florist and event planner with almost 70 years of experience in the industry. They boast their team's creativity and always put the client's ideas first.
The consultation is free, and after it, you can rest assured that Trochta's team is burying their hands in gentle flowers to find the perfect ones for you. They don't stray from any wedding style. No matter what you have imagined, their goal is to find flowers that suit your theme to the T.
Trochta's will create arrangements from must-have bouquets to tiny details you might not even think of, but that will surely lift your wedding to the next level. Genea Vallion and Page Taylor at the helm, the designers at the helm of this business, offer three decades of experience between them. When you hire them, you just know that your floral arrangements will be unparalleled.
Address: 6700 Broadway Ext Oklahoma City, OK 73116
Phone: 405-848-3338
Social: Trochta's Flowers and Garden Center
Profile: Trochta's Flowers and Garden Center
---
Contact : Paige Taylor
Contact :
Paige Taylor
Capitol Hill Florist and Gifts studio was founded way back in 1932. For you, this means that their current owners, Kent and Cindy Whitnah, have floral design in their blood. They are proud of their tradition, which focuses on fresh flowers tucked inside wonderful arrangements.
You can order already designed corsages, boutonnieres, and bouquets. Depending on what you need, their arrangements can range in price from $40 to above $150. Or, book a consultation and have their experienced team work with you on creating the perfect design for your wedding.
A simple visit to their website will quickly convince you of their popularity, as new purchases pop out every few seconds.
Address: 5809 S Western Ave Oklahoma City, OK 73109
Phone: 405-634-3368
Social: Capitol Hill Florist and Gifts
Profile: Capitol Hill Florist and Gifts
---
Contact : Kent and Cindy
Contact :
Kent and Cindy
Morrison Floral views floral design as an art, which means they approach any arrangement with a burning passion and the aim to create something stunning and unique. They offer contemporary designs, created with over six decades of tradition behind every arrangement.
As they are also a greenhouse, there is no question about their flower's freshness, as it comes directly from the planter and into your bouquet!
They also have an online shop where you can purchase an arrangement on offer, and prices are in line with the competition, but for the best experience, you can always fill out their form to request a consultation.
Address: 4801 N Meridian Ave Oklahoma City, OK 73112
Phone: 405-789-1622
Social: Morrison Floral
Profile: Morrison Floral
---
Contact : Richard Shumake
Contact :
Richard Shumake
The team behind Floral and Hardy love theme weddings as well as any unique requests you might have, as they are excited to work on your design no matter the style.
Floral and Hardy offers custom floral arrangements and, if you're not sure what you want, their expert advice is there to help you decide. They can work in a range of styles, from traditional to highly contemporary, whatever you may need to make your perfect day truly memorable.
Address: 1324 N Robinson Ave, Oklahoma City, OK 73103
Phone: 405-319-9600
Social: Floral And Hardy
Profile: Floral And Hardy
Interview: 10 Questions with Floral And Hardy
---
Contact : Shelly Taft
Contact :
Shelly Taft
A New Beginning Florist boasts floral designers with over 25 years of combined experience. If your needs don't require large arrangements and specific design, you can also order bouquets directly from their store. Prices start at $70.
But if you want to make your wedding truly special, then book a free consultation and let the amazing team behind A New Beginning create your perfect arrangement.
Customer reviews have nothing but the best to say about A New Beginning, commending them on their professional service and incredible quality.
Address: 527 SW 4th St Moore, OK 73160
Phone: 405-799-4492
Social: A New Beginning Florist
Profile: A New Beginning Florist
---
Contact : Jenifer Halstead
Contact :
Jenifer Halstead
Conclusion
And with that, we are done. There are no better florists in Oklahoma City than those present on our list. Trust us; we have done the research.
Ten amazing florists at your disposal; the only thing left for you to do is choose!
More Wedding Florists in Oklahoma
Is your business featured in this article?
Copy the code below and place the code on your website to display the badge award on your website.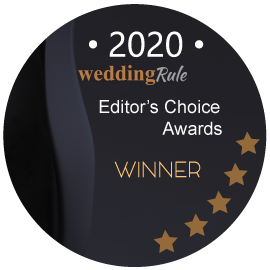 Amanda Sven is the chief content editor at WeddingRule. With over 6 years experience with planning weddings in different parts of the US, Amanda is an expert at all things weddings.