Photographer - Kira Goff

Business: Kira Whitney Photography

Location: Colorado Springs, Colorado CO

Experience: 10 Years

Photography Types: Personal Brand, Engagements, Family, Weddings

Profile: Kira Whitney Photography

Website: kirawhitney.com
1. Introduction: What's your story?
I'm Kira Goff, owner and photographer at Kira Whitney Photography. I have always enjoyed taking pictures (cue the middle schooler running around with my little digital camera taking pictures of my friends and family on outings), but I never expected it to turn into a vocation until my dad bought my first DSLR my Freshman year of college - after that I knew right away it was what I wanted to pursue professionally! Once I started taking pictures of people with that, I simply couldn't stop!

From the very beginning, my family has been incredibly supportive of me becoming a photographer. In fact, my dad's mantra for us kids for discovering what we wanted to do/be was always, "Find something you love to do and then figure out how to make money doing it." After working in a corporate job his entire life, he knows the value of enjoying the work you do day in and day out. After all, we were made for more than working just to pay the bills up until we die ? My husband has been a huge encouragement to me since I first met him as well, always supporting my crazy whims and ideas and coming with me whenever I express that I could use some help. He actually became interested in videography partially because of my passion for photography and now he does that as one of the main parts of his job!

My love for people, light, and love inspires my photography. I am so drawn to people in love and telling their story through images, which is why wedding photography has become one of my main focuses. I have always been very entrepreneurial-spirited, so even the business aspect inspires me and keeps me going as I love that part in addition to shooting and editing. I've been shooting now for just over a decade, full-time for just two years and I'm still loving every second of it!
2. How long have you been shooting weddings? How many weddings have you photographed?
I have been shooting weddings for about 9 years and have had the pleasure of capturing 70 of them.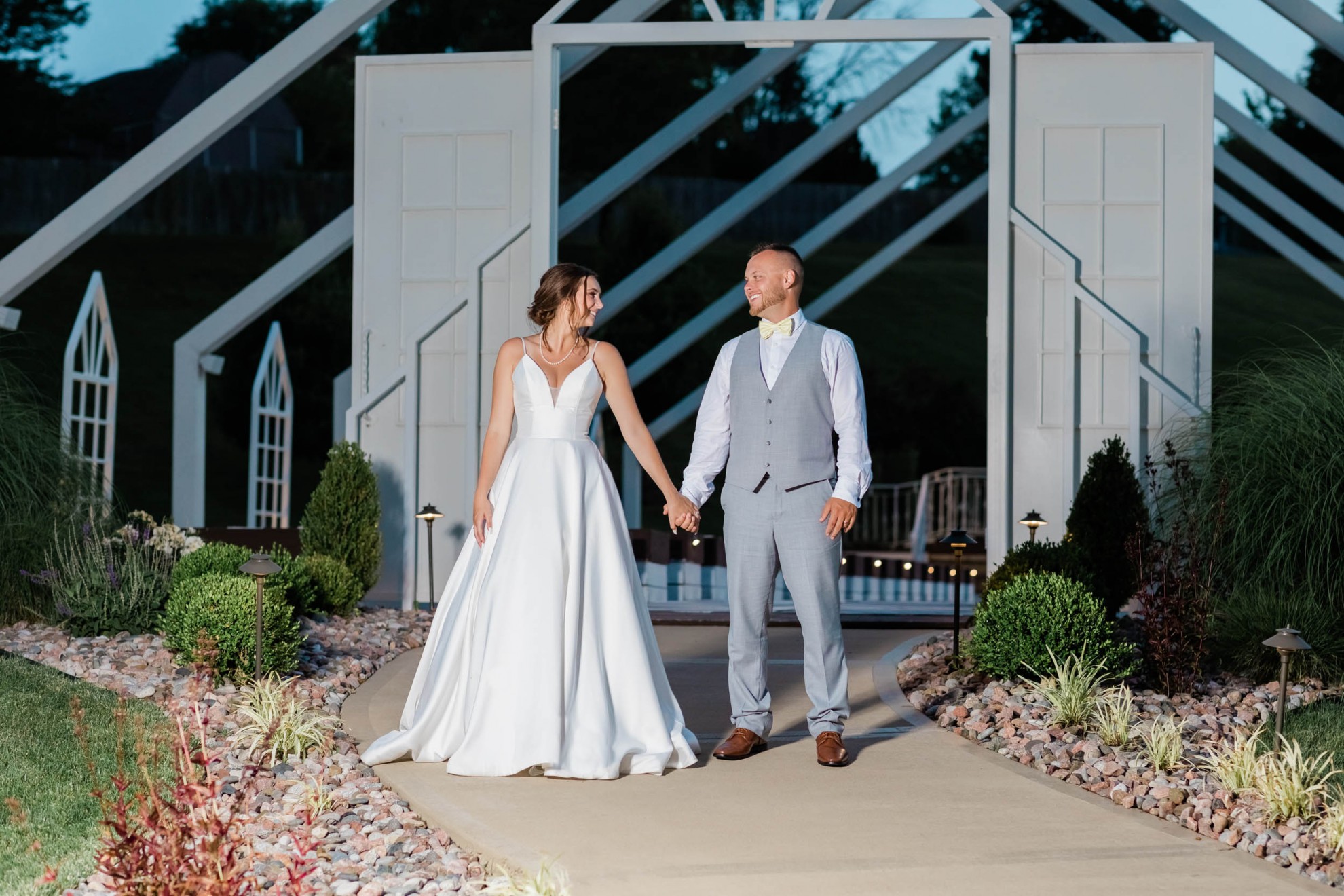 3. How would you describe your photography style?
I describe my photography style as bright and colorful. However, I'm careful to mention that when I say bright I don't mean washed out (I still like some shadows for a little pop) and when I say colorful I don't mean over-saturated (I like true-to-color images, which are still vibrant).
4. How well in advance should couples book their wedding photographer?
I typically book weddings anywhere from 5-18 months in advance. If your wedding will be on a Friday-Sunday during peak months (May, June, Sept, and Oct), I would suggest reaching out 9-12 months beforehand to make sure I have availability, but if it's already past that definitely don't hesitate to reach out as I very well may still be able to accommodate you!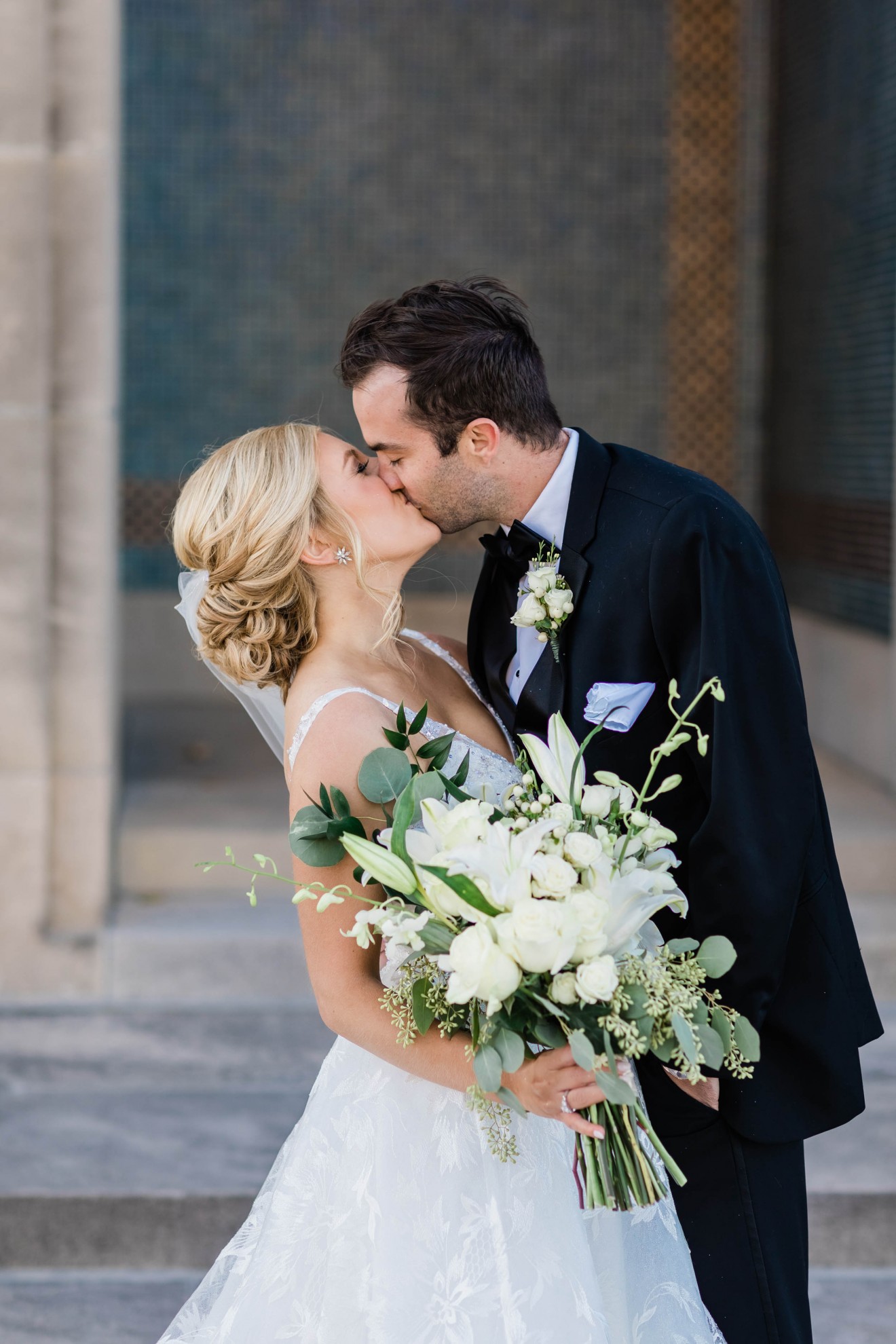 5. What are the different packages that you offer and which one is your most popular package?
I offer packages for 6 hours with no engagement session and 8 or 9 hours coverage with an engagement session included, but it's very customizable if your needs are different than my main offerings. I also offer half day options for elopements. My most popular package and what I suggest for most brides who want images from the end of the "getting ready" time through their grand exit is the 8 hour package + engagement session!

All packages include about 75 images per hour of coverage (although I don't limit it so you get any good ones I take throughout the day), custom timeline planning, printing rights, and photo location and outfit assistance (for engagement photos especially). Extra hours can be purchased for around $300 per hour and, while it's an add-on for the other packages, my 9 hour package includes a 2nd photographer for 5 hours. Heirloom albums and high quality prints + products can be purchased after the engagement session and/or wedding and I try to keep these affordable so you can cherish your images in physical form for years to come.
6. Are you the wedding photographer who will be shooting on the wedding day? Who else is there in your team?
I am the main wedding photographer who will capture your wedding day and engagement session if applicable. Once we determine your timeline, we can also determine if having a second photographer would be beneficial for you as well. I don't believe a second shooter is ALWAYS necessary, so I keep it as an add-on option, but definitely help guide my couples when it does make sense based on their plan for the day (ex. if they won't be doing a first look since I can't capture group photos after the ceremony and cocktail hour at the same time).

My shooting style is a mix between traditional (because you've got to get some of those smiley poses that are a bit more posed) and documentary (because I LOVE candids and capturing how the day FELT, rather than just what it looked like). I have a very easy-to-get-along-with personality, but also a strong enough one to help guide everyone to be where they're supposed to be and to bring up any details that need to be adjusted in order to get the best images possible!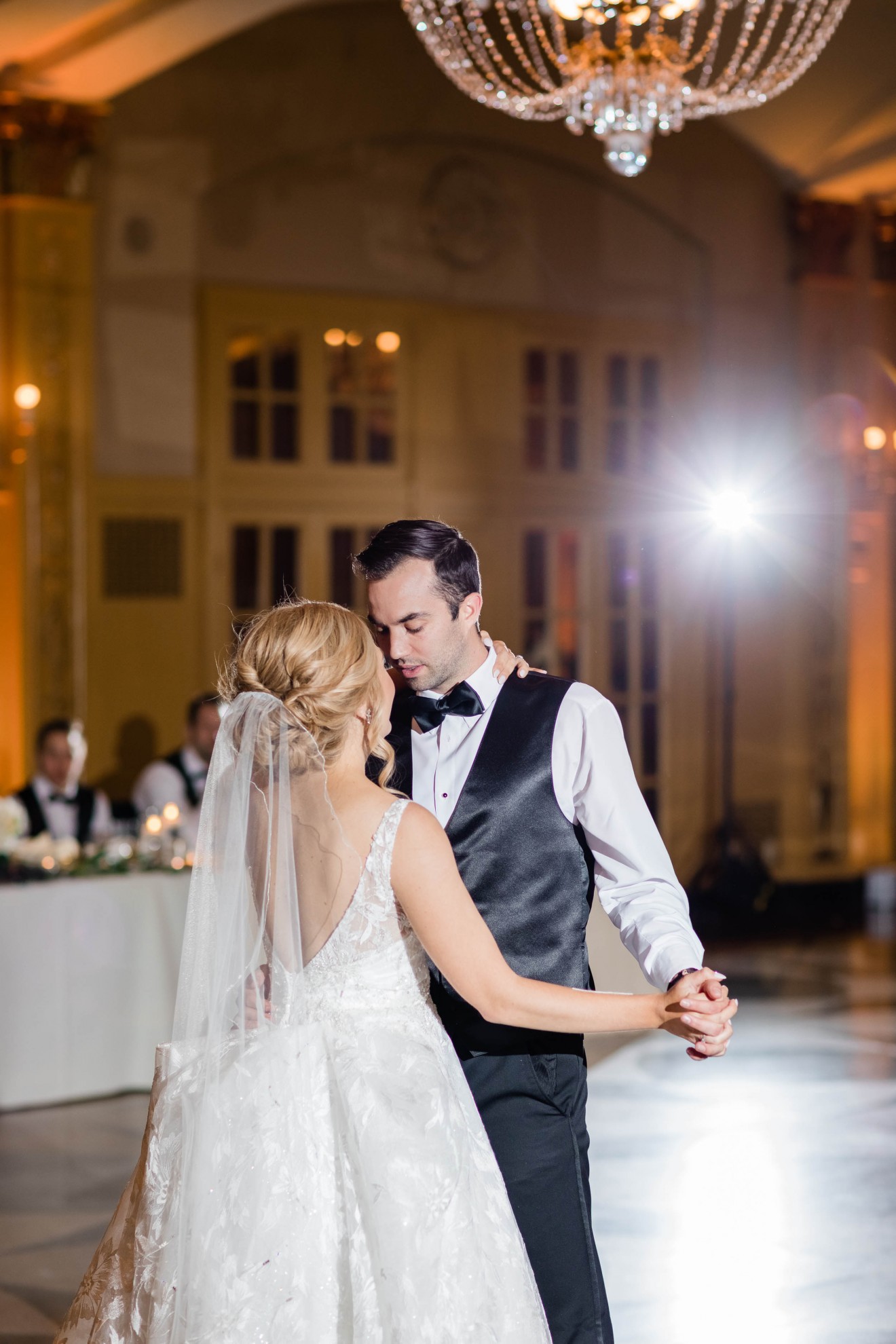 7. Do you charge a travel fee? For what distance? What does that cover?
I include 1 hour of travel to weddings, but I do charge a travel fee of about $35 per hour beyond that for locations where I can drive there and back in one day. If I can't do it all in one day, I also require a small fee for a hotel or Air BnB as well as a plane ticket if applicable.
8. Are albums or prints included in your packages?
I keep albums and high quality prints as a la carte options so that you truly only pay for what you want. But I definitely have the options available!

9. How long after the wedding will the couple receive the images? How will they be delivered?
I deliver each full wedding gallery within 5 weeks of the wedding (usually within 2-3 weeks, but 5 is what is on my contract in case it's busy season and I have multiple in a row). They are delivered via an online gallery that you can share with family and friends as well as a flash drive so you automatically have a physical copy to tuck into a safety deposit box for safe-keeping. Don't worry, I always share plenty of sneak peeks to tide you over until you receive your full gallery as well. Speedy delivery is definitely something I pride myself on as I know firsthand how hard it is to wait a long time to receive images you're this excited about!
10. What is your cancellation and/or refund policy?
I require a $500 non-refundable retainer up front to officially hold the wedding date on my calendar. Any additional payments beyond that are refundable should the wedding be canceled or moved to a date that I'm not available on. The final payment isn't due until 2 weeks beforehand so at that point, the final payment becomes non-refundable as well since I would have no chance of booking another wedding on that date that quickly. I try to be as reasonable and understanding as possible, but also appreciate working with people who understand that it's my livelihood and care about me as well!!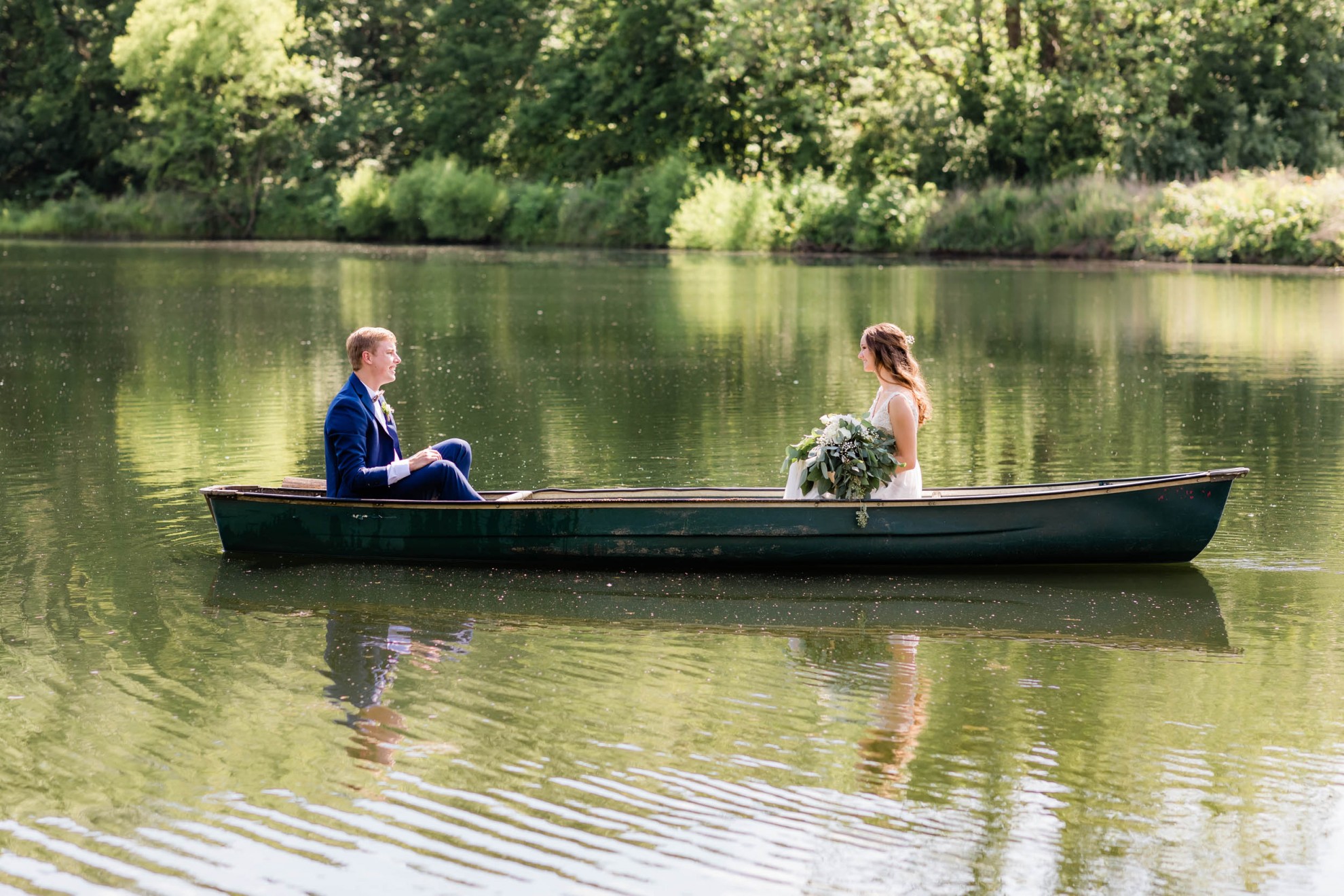 Awards