Top 10 Wedding Photographers in Jacksonville, FL (2020)
EDITOR'S CHOICE: We've handpicked the best of the best wedding photographers in Jacksonville, FL to help you pick the right one for your big day.
Couples who are looking for a professional wedding photographer who can tell a visual story through their creative photography have to consider many different things before choosing the perfect one.
Find someone who has an eye and style that matches your style and can make you both feel at ease on the big day. This will not just help you both achieve natural candid photos but give you a beautiful collection of moments that can take you back to this wonderful occasion in an instant.
To get an idea of what Jacksonville has to offer, check out these top wedding photographers who are at the top of their game:
Conclusion
To get the best wedding photographs that will take you back to the moment when you both chose to say "I do" is an important responsibility for a professional photographer who has the eye and experience to catch it all as it happens. Take the time to find the perfect photographer who will not just match your wedding style, but both your personalities as well.
Is your business featured in this article?
Copy the code below and place the code on your website to display the badge award on your website.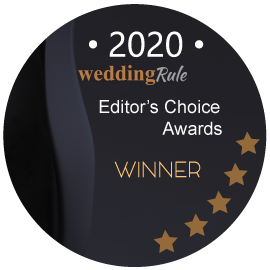 Chris is the lifestyle writer and has been the head of content at WeddingRule for the past 4 years.